12 Wine Subscriptions To Toast To Each Month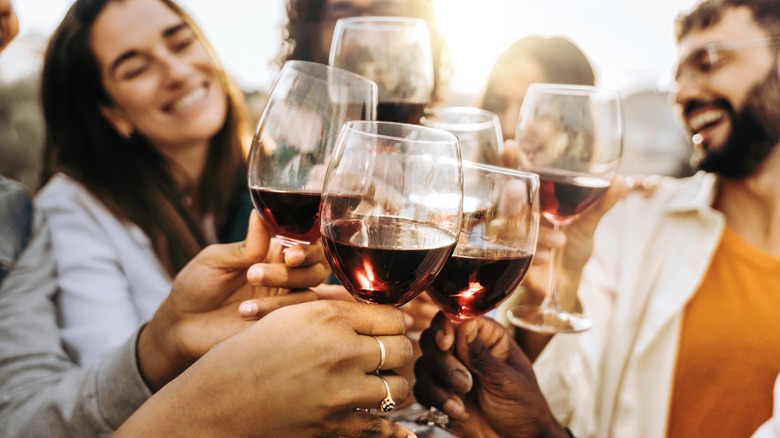 DavideAngelini/Shutterstock
According to a report by Future Market Insights, the global wine subscription industry was worth $510.4 million in 2023, and that number is projected to grow to $3.9 billion in the next ten years. Clearly, wine subscription services are a huge hit, and they appear to be here to stay. And it's no wonder — they're a great way for wine lovers (or anyone, really) to treat themselves to a little luxury, and they're pretty much the perfect holiday gift.
Advertisement
Still, if you're new to the concept, navigating the industry can be a touch intimidating. After all, there are seemingly thousands of subscriptions to choose from, each with its own unique spin on the same basic idea. For simplicity's sake, here's how that basic idea works: you pay a monthly or annual fee (depending on which service you choose), select how many bottles you want, and how often you'd like them shipped. You tell the subscription what you like, or alternatively take a quick quiz to determine which wines you're most likely to enjoy. You'll have to be home to sign for each shipment, but after that, it's pretty self-explanatory. Still a little unsure? Have no fear! We at Chowhound have scoured firsthand reviews and consulted all the experts so you don't have to. And while we can't say which subscription is right for any one individual, these 12 services are definitely worth a toast or two.
Advertisement
Wednesday Night Wine Club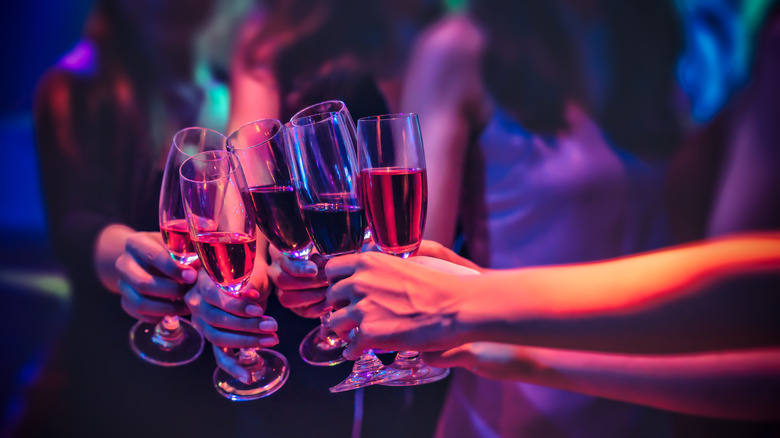 Mongkolchon Akesin/Shutterstock
Wednesday Night Wine Club has a lot going for it. It's an uncomplicated service with reasonable prices and variety, making it an especially great option for wine newbies. In addition to joining the club, you can also purchase individual bottles, or if you just happen to be a rosé aficionado, they offer an attractive 12-bottle 'Rosé Starter Pack.' Its wines come from all over the world, from Napa to the Loire Valley and beyond. Furthermore, the subscription's YouTube channel is chock-full of informational videos about grape varietals, winemakers, and tasting notes.
Advertisement
The process is simple and straightforward. You sign up with your email and choose which of the club's three options you'd like: two, four, or six bottles per month, priced at $49, $79, and $99 respectively. After that, you just enter your delivery and payment information, and that's it! The only drawback is that Wednesday Night Wine Club's shipments are not customizable, meaning you can't choose exactly which wines you want to receive and when. So, if you're a seasoned at-home sommelier and know what you're looking for, you might want to consider another more customizable subscription.
Winc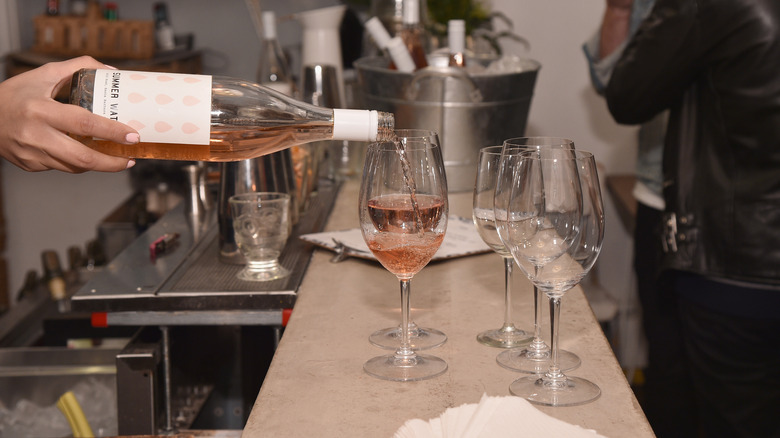 Bryan Bedder/Getty Images
One of the more recognizable wine subscriptions out there, Winc has been around since its launch as Club W in 2012. And while it's seen both its ups and downs over the last decade, it remains a popular and affordable wine subscription option. It offers an enormous variety to fit any preference or palate, including vegan, no-sulfites-added, organic, and certified sustainable wines. Like many other services, you can sign up for their membership, or you can simply purchase your favorite individual bottles.
Advertisement
Winc's biggest advantage is its flexibility — shipments are customizable, allowing you to choose exactly what kind of wine you want. So, if you're an exclusive white wine devotee, this subscription has your back. Memberships can be changed, canceled, or even paused at any time, and unlike other services, the membership price varies slightly depending on the bottles you end up receiving. It all begins with a quick and simple quiz to determine your palate profile and other preferences, including whether you'd like mostly whites, reds, or a combination thereof and which regions you'd like to explore. Winc will present you with four of their picks, you'll provide your information, and the shipment goes out. Afterward, you'll have the opportunity to rate each wine in your shipment, which will give the subscription an idea of which wines you're most likely to enjoy the following month.
Advertisement
Bounty Hunter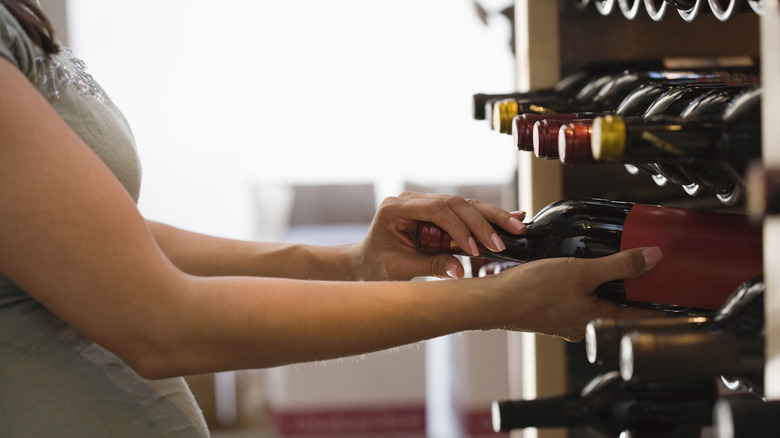 Jupiterimages/Getty Images
When it comes to Bounty Hunter's wine clubs, no one can say they lack options. The company currently offers sixteen different clubs, ranging in price from $169 up to $599. Its selling point? Bounty Hunter exclusively selects world-class, rare, and otherwise highly sought-after wines from all around the world, priding themselves on quality above all else. It's definitely a splurge option, but for those who already have an idea of what they like and who don't have time for anything less than the very best, Bounty Hunter is the way to go.
Advertisement
Depending on the club you choose to join, you'll get a selection of two, three, six, or twelve bottles either monthly or quarterly. Each wine comes with detailed tasting notes, while online, the company's comprehensive wine blog offers a plethora of helpful articles and information on tasting, cooking, pairing, and more. The customer service is top-notch as well, with dedicated wine scouts assigned to reach out to customers after each shipment to answer questions and address concerns. Among others, some of the company's popular clubs include the Killer Cabernet Club, the Pinot Envy Club, and Dirty Dozen Membership, all of which include shipping and handling in their cost.
Viticole Wine Subscription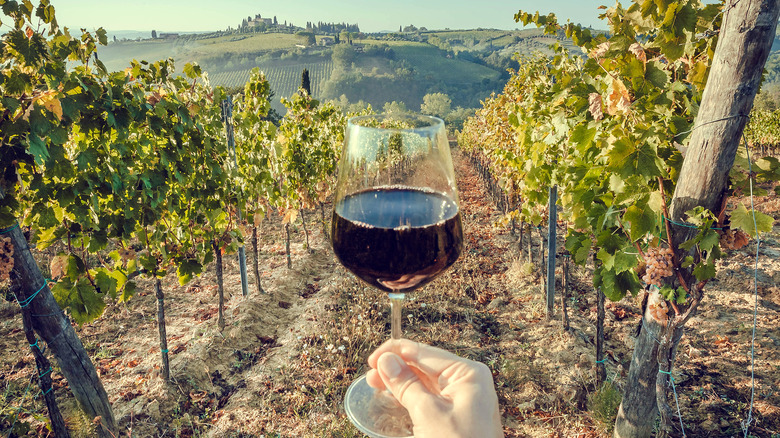 Radiokukka/Getty Images
For the discerning, eco-conscious wine lovers out there, Viticole Wine Subscription offers an attractive option. It specializes in natural and organic wines, offering a huge variety thereof at affordable prices, and makes a point to prioritize sustainable business practices. Launched in 2016, Viticole custom curates special bottlings with its chosen wineries, meaning that you're not likely to find their wines anywhere else in your local market.
Advertisement
That being said, Viticole's subscription isn't as straightforward as some other services. The first step in the process is to sign up for the waitlist. As the company puts it, the wait list is a "measured growth enabler" — by allowing a set amount of members into the actual subscription each month, Viticole is able to avoid overselling and get a better idea of how much product is going to be needed and when. This further allows them to arrange for more sustainable practices, like consolidated shipping. You'll typically stay on the wait list for between two and four months, but once you're in, the subscription is either $99 per month (for which you'll receive two 12-bottle cases in two biannual shipments) or $199 per month (which will get you four 12-bottle cases in two shipments). Members will also receive access to exclusive special offers and small-lot wine collaborations, which can be purchased separately and shipped immediately. Viticole's biggest drawback is that it isn't customizable from a customer standpoint — you get the wines they select, red, white, orange, sparkling, or otherwise.
Advertisement
Splash Wines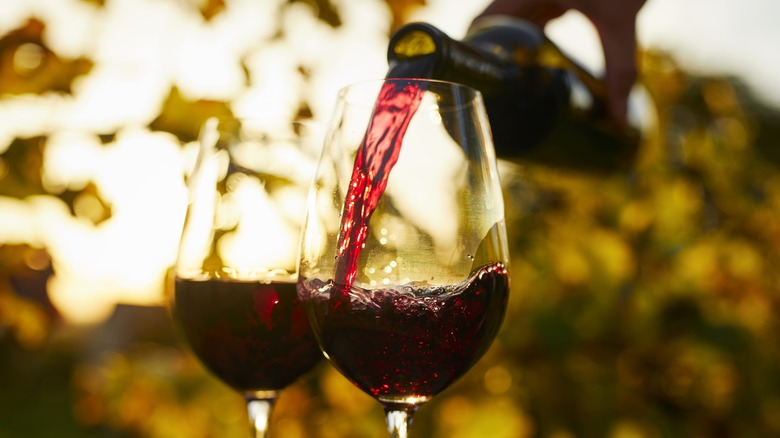 Rostislav_Sedlacek/Shutterstock
Another of the more recognizable names in the wine subscription industry, it's easy to see why Splash Wines is so popular. Its system is easy to use, it's customizable, and it offers lots of variety at reasonable prices. On top of that, it also offers frequent specials, deals, and discounts all year round. Variety is the name of the game, with thousands of well-known as well as relatively obscure labels available at all levels.
Advertisement
A basic subscription will set you back just $59 per month for six bottles, or $89 for fifteen bottles. You can choose whether you'd like to receive your shipments monthly, every other month, or quarterly, and can even opt to upgrade to either the Vineyard or Cellar level for an extra charge, which will get you a slightly better quality. Splash's Wino Club is $29.95 per year, offering free shipping, 2% cash back on all purchases, and other useful perks. Or you can opt for their Founder Membership for a one-time charge of $150. Founders receive free shipping, 5% cash back, an annual $25 credit, and exclusive events and offers, but the number of spots is limited. The sign-up process is simple: just choose how many bottles you want and how often, which upgrades you'd like, whether you prefer whites, reds, or a mix of both, if you want to join the Wino or Founder clubs, and enter your information. After that, you have only to wait for your bottles to arrive.
Advertisement
Vanderbilt Ave Wine Merchants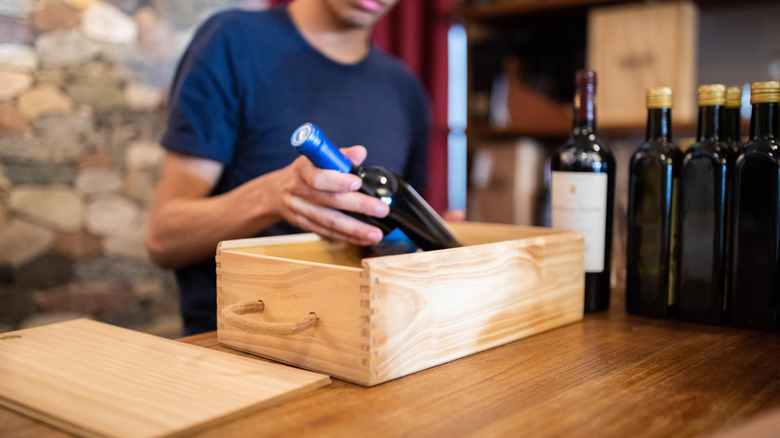 Alvarez/Getty Images
Located in New York City, Vanderbilt Ave Wine Merchants may be an especially appealing option if small producers are your thing. Its emphasis is on small producers with clean practices and big quality, all for a reasonable price. As a bonus, members of the Direct Press Clubs receive a 10% discount on any of the club's selected bottles. It also offers an impressive array of gift subscriptions, making this an ideal holiday (or just because) present for the wine lovers in your life.
Advertisement
You can sign up for one of Vanderbilt's two clubs: Direct Press 4 will deliver four bottles per month to your door for a sum of $80, while Direct Press 2 delivers two bottles of premium quality wine for the same price of $80 per month. While Vanderbilt does allow you to specify whether you'd prefer only reds, whites, or a mix of both, the shipments are not customizable beyond that. Another thing to bear in mind is the fact that it doesn't currently ship to all states, and though the company is working to remedy this, you'd do well to double-check that you or your intended gift recipient is in a deliverable location. Of course, if you just happen to live in NYC, Vanderbilt offers same-day pickup services, which can save quite a bit of time and money.
Advertisement
Woman-Owned Wineries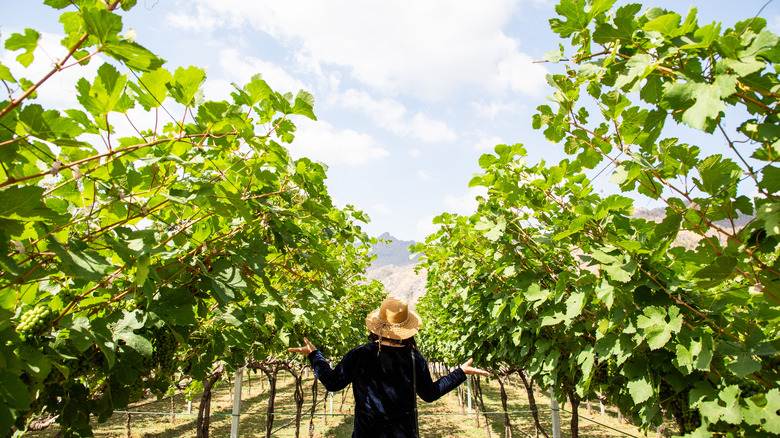 faak/Shutterstock
In case you were unaware, the winemaking industry has long been a male-dominated field. In fact, as of 2023, only 17.8% of winemakers were female. Woman-Owned Wineries is on a crusade to change that. Founded in 2017, the brand encourages support for women winemakers by exclusively promoting, you guessed it, woman-owned wineries through their subscription services and a meticulously compiled directory of female-forward vintners. It offers several flexible subscriptions with great variety and even non-alcoholic wine options.
Advertisement
The brand's original Classic Club is available as a monthly subscription or as a one-time single delivery for anyone who would like to try out the service before committing. With the Classic Club, you'll receive three curated bottles from a single featured winemaker each month for $107, plus shipping. But there are plenty of other options if the Classic isn't the one for you. Woman-Owned Wineries' Seasonal Club delivers three bottles in four shipments spread throughout the year at $107 per shipment. And if you're a dedicated wine drinker concerned that neither of the above clubs will be enough, there's the Double Your Pleasure subscription, which delivers six bottles per month at $199 per shipment. More subscription options include a reds-only as well as a non-alcoholic service.
Advertisement
Wine Access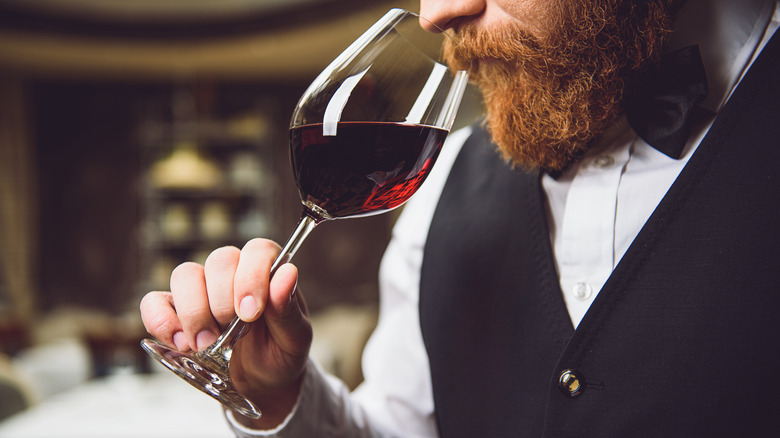 Yakobchukolena/Getty Images
Wine Access truly is the wine nerd's dream come true. As an education-focused subscription, it's great for anyone who wants to know absolutely everything about the wine they're drinking. On top of that, it has a variety of different subscriptions (to say nothing of its impressive variety of wines in general) to suit everyone's wants and needs. It chooses both well-known and relatively obscure labels, even allowing customers to purchase individual bottles separate from its subscriptions. You know, just in case you fall in love with a particular bottle and feel the need to keep it in stock in your cellar at all times.
Advertisement
Some of the subscriptions focus on luxury bottles from top wineries, while others showcase small producers whose names are yet to achieve world fame. The company has even partnered with the Michelin Guide to create a subscription that delivers wines curated by and with sommeliers from Michelin-star restaurants around the globe. Most of the subscriptions deliver every two or three months and run the price gauntlet from $120 per shipment right up to $400 per shipment. In particular, the brand's Wine Access Unfiltered Club has its own podcast, where you'll be able to learn all about the four bottles that are delivered to your door every other month. The only drawback is the lack of customizability, though it does offer to credit any bottle that doesn't meet your expectations.
Advertisement
Firstleaf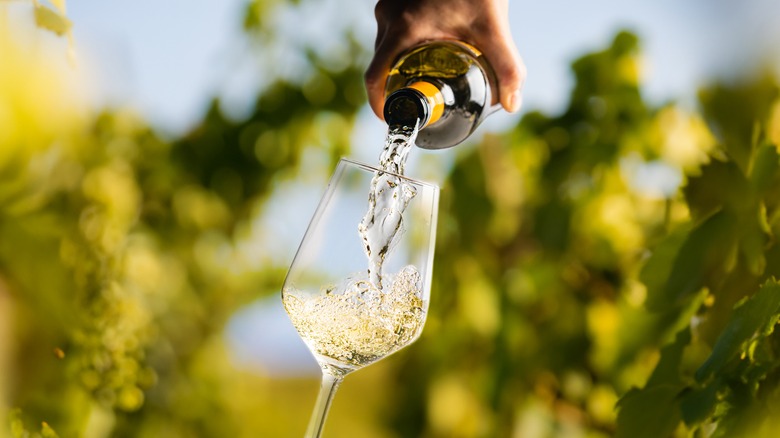 Goskova Tatiana/Shutterstock
If you already know that you love wines, but haven't had the chance to try that many, Firstleaf is the subscription for you. The company is all about exploration, but without the guesswork and inflated prices that can sometimes mean. Its popularity is undoubtedly due in part to its ease of use, as well as its customizability and stellar customer service. If you're unhappy with any bottle for any reason, Firstleaf will give you a 100% credit to use towards another wine. Each box arrives with your bottles, as well as the club newsletter and detailed information about each vintage you've received.
Advertisement
It all starts with a quick quiz to determine your individual tastes and preferences. Afterwards, you'll have a chance to preview the wines Firstleaf thinks you're most likely to enjoy, and even veto and replace any bottles that you're less than enthusiastic about. You can also opt for their Fine Wine Collection upgrade, which will get you higher-quality wines for only $10 more per bottle. Shipments are monthly and contain six bottles for $90 a month, though the first month is typically discounted to $44.95. The no-questions-asked cancellation policy makes this a great way to try out the service without committing upfront. After you've received your first shipment and tried your bottles, you'll be able to rate them, letting Firstleaf know what you're likely to enjoy the next time around.
Advertisement
The Grand Tour by Verve Wine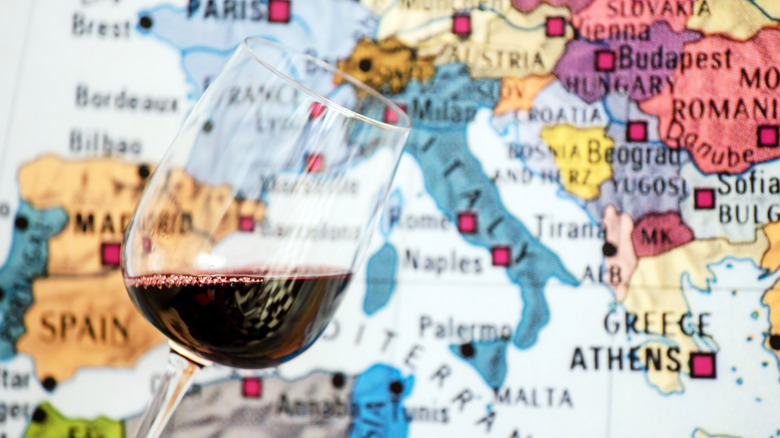 Shebeko/Shutterstock
This one's for the wine lovers out there who love to travel and want to experience a place by way of its unique wines. The Grand Tour by Verve Wine focuses on small producers with clean habits and premium quality, putting taste and standard above all else. It's also education-centric, looking to not only supply customers with great wine from far-flung places, but also inform them about that location's story through its vineyards. Each shipment highlights a new wine region from around the world, doing so through vintner testimonials, helpful tasting notes, pairing recommendations, and more.
Advertisement
The way it works is straightforward and simple: Each month, subscribers will receive a shipment containing four bottles of hand-curated wine for a sum of $95 per month, plus shipping. Those shipments typically contain two bottles of white and two bottles of red, though a stray bottle of sparkling or rosé isn't out of the realm of possibility. You won't be able to choose the bottles, but for a service focusing on educating customers about specific wine regions, the surprise is part of the fun and certainly lends to the spirit of exploration. There is something else to bear in mind, though: due to certain state laws concerning the shipping of alcohol, there are a small handful of states that the Grand Tour does not ship to. Be sure to double-check your location on their website before signing up.
Advertisement
SommSelect
Andrey_Popov/Shutterstock
Whether you're just wading into the world of wine subscriptions or looking to shake things up, SommSelect is a solid all-around choice. It offers a wide variety of options, both in subscriptions and wines in general, at some of the better prices in the industry. On top of that, it's easy to figure out and use and offers the option of pausing your monthly subscription at any time in the event that you need a little break. There's an array of gift subscriptions, and club members will also receive a 15% discount on select bottles in the brand's a la carte shop.
Advertisement
While SommSelect isn't the most customizable subscription on the market (all of their clubs' selections are curated by their in-house sommeliers), you do have the option of choosing between four different clubs. The most popular is the Explore 4, which will deliver four quality bottles per month from a particular region or regions for $99 per month. You can also opt for the Somm 6 (six curated bottles for $199 per month), the Somm 6 Reds (six curated reds for $220 per month, and the Blind 6 (six bottles wrapped in black tissue paper for blind tasting, priced at $220 per month). Each shipment also includes educational information on the wines, regions, pairings, and more.
Fatcork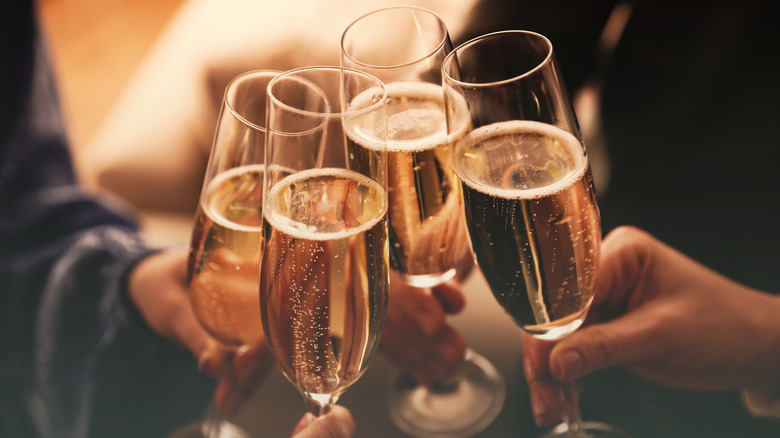 Liudmila Chernetska/Getty Images
There are few things in life capable of turning a hum-drum affair into a party as quickly as a bottle (or two, or three) of champagne. Fatcork is the subscription for those who just can't get enough of the bubbles, and who incidentally want to increase their general knowledge of champagne at the same time. Each shipment is carefully curated, meaning that customizability is limited, but the brand's variety is truly unparalleled. And its handy gift subscriptions are a great way to make any festive affair that much more special.
Advertisement
Shipments go out four times per year (in March, May, September, and November) to coincide with the months with the mildest weather for shipping. Subscribers have the choice to join Fatcork's club at three different levels: the Weekenders, Frequent Fizzers, and Merrymakers clubs. Weekenders delivers four bottles at $264 per shipment while Frequent Fizzers delivers six quarterly bottles at $389 per shipment. And finally, for those who really just can't get enough of those tantalizing bubbles, the Merrymakers tier delivers 12 bottles per shipment at $749 a shipment. Members at different levels will receive special perks, like discounts and specials on their a la carte champagnes, free bottles when you buy so many, and a yearly gift.
Advertisement