Melanie McCrary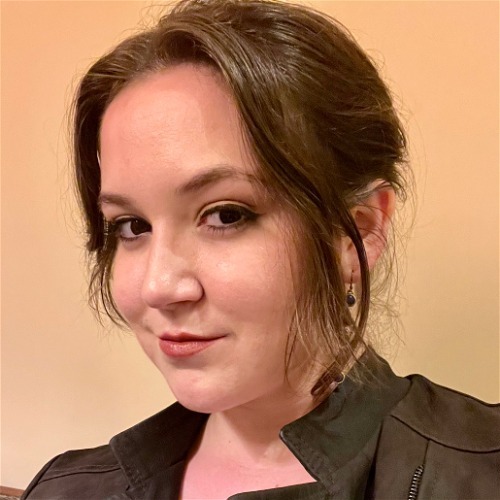 Location
Fort Worth, Texas
School
University Of California, Davis
Expertise
Healthy Eating, Italian Wines & Cuisine, Ethical Food Sourcing
Melanie is an avid travel foodie who lives to experience new cultures through their cuisines—her favorite changes with every trip, but always seems to find its way back to Italy sooner or later.

She has a special interest in stories that tackle the ins and outs of ethical food sourcing, especially the issues of animal welfare, environmentalism, and human rights.

When she's not writing, Melanie can be found dragging her friends to new eateries across North Texas or pillaging the nearest farmer's market.
Experience
Melanie got her professional break during an internship at Parker County Today Magazine in Fort Worth, TX. After joining the publication's staff as a writer and reporter, she seized the opportunity to learn the editorial process from top to bottom, eventually serving as managing editor. During her time with PCT, Melanie reviewed countless eateries and covered numerous regional food festivals and competitions. She later decided to continue her career as a freelance writer and content marketing specialist, enjoying the freedom to focus on topics that she is truly passionate about.
Education
Melanie is currently studying content marketing strategy at the University of California, Davis, with plans to pursue a B.A. in journalism. Her hands-on experience, lengthy background writing about food content, and lifelong obsession with food's connection to a place's culture make her a uniquely qualified writer for DailyMeal.
Chowhound Editorial Policies
Chowhound's top-notch editorial coverage hails from a veteran group of writers and recipe developers with varying expertise in the food and drink industries. Every article is reviewed by our editorial team to ensure all information is up-to-date and accurate. Outside experts are also regularly consulted to help deliver the best information available.
Our mission is to publish knowledgeable, engaging articles to give our readers exactly the information they're looking for – plus more. In an effort to provide the most comprehensive, current, and accurate content, our team is constantly reviewing and updating articles as necessary. Click here for more information on our editorial process.
Stories By Melanie McCrary
We've scoured reviews and consulted experts so you can toast the best monthly wine subscription that is right for you.

Read More

We've scoured reports from professional gourmands and chefs, amassed every one of their tips, and poured them into this ultimate guide to buying olive oil.

By

Melanie McCrary Read More