Why Your Macchiato Order Is A Red Flag For Baristas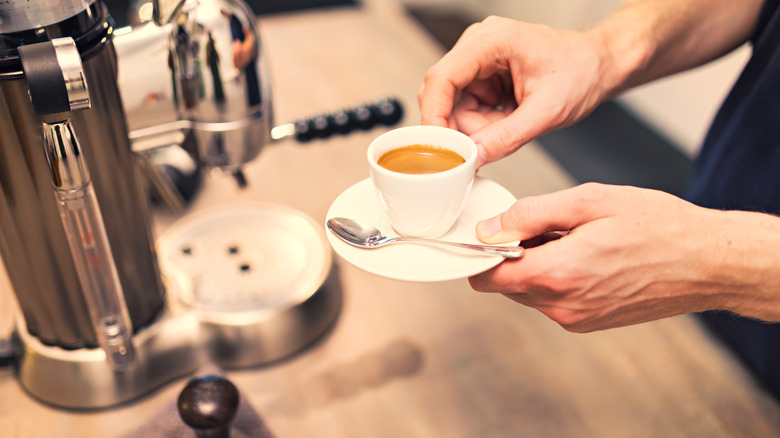 Fredfroese/Getty Images
If you're ordering an espresso drink at a local or boutique coffee shop and the word "macchiato" escapes your lips, don't be surprised if you get some side-eye upon making the request. This has become a bit of a red flag for baristas because while the rest of the coffee world knows a traditional macchiato to be an espresso topped with a dollop of milk foam, folks that know the name from ordering, for instance, a Caramel Macchiato at Starbucks, are expecting something more akin to a sweetened latte.
Advertisement
Unfortunately, many coffee lovers don't know the difference, which leaves it up to baristas to either preemptively clarify what kind of morning java folks are about to get or deal with their confusion and/or ire afterward. After all, if you're expecting something like Starbucks' version, which is served in anywhere from a 12 to 20-ounce cup with a generous amount of vanilla syrup, steamed milk, and caramel drizzled on top, you will be quite surprised when your barista hands you a small glass with a couple of ounces of what is basically espresso and a scant amount of milk. In fact, the term macchiato means "stain," in English as in how the milk topping marks the coffee, or differentiates it from a straight-up shot (or double shot) of espresso.
Advertisement
Starbucks' macchiato tastes very, very different from a traditional one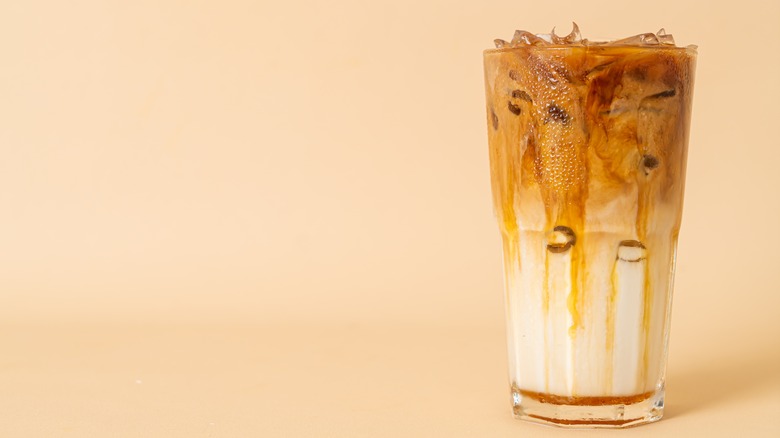 gowithstock/Shutterstock
Starbucks has created a bit of a headache for baristas serving up espresso drinks at other coffee shops since its sweetened, milky macchiato is such a departure from the true espresso beverage. Traditional macchiatos are espresso-forward with just a hint of milkiness and are best suited for those who love the rich, bitter, and nuanced flavor profiles of a good espresso roast. In Italy, macchiatos are enjoyed mainly in the afternoon, since according to local custom, drinks like cappuccinos contain too much milk to be digested later in the day.
Advertisement
If you're expecting something sweet and voluminous like a Caramel Macchiato, or other Starbucks versions of the drink like its seasonal Apple Crisp Oatmilk Macchiato with apple brown sugar syrup and spiced apple drizzle, you are in for a surprise upon receiving a macchiato from essentially everywhere else. The flavor will be significantly less sweet and more espresso-forward than you might like.
How to order a true macchaito (and show your barista you know what you're talking about)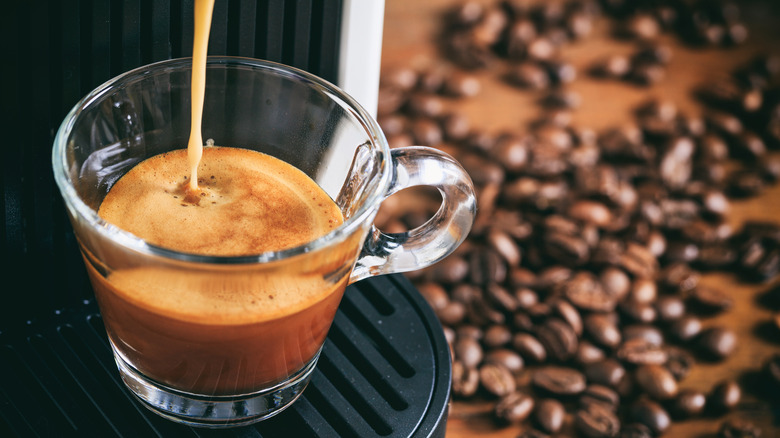 Rawf8/Getty Images
Equipped with the proper knowledge, you can make sure you're speaking the same language as coffee aficionados, as well as your barista so you won't have to second-guess your drink upon ordering or receiving it. If your coffee shop of choice does happen to be Starbucks, you can order the sweet treat macchiato drinks at the counter, right off the menu. You can even get a Caramel Macchiato iced, served like an iced latte, complete with a cloud of milk foam.
Advertisement
If you're in the mood for a more traditional macchiato, however, or are ordering the drink at your local coffee shop, it's worth ordering it specifically as an "espresso macchiato" to convey you know the espresso-plus-just-a-spoonful-of-milk-foam style. At Starbucks, you can order a doppio macchiato, which is more similar to the traditional version, but also includes a small amount of steamed milk. It will contain much less milk than the Caramel Macchiato, which is more like a latte. Whatever style you enjoy for your espresso (whether it's swimming in oat milk or served straight-up with the slightest touch of dairy), it helps to know how macchiatos have traditionally been enjoyed.