29 Kitchen And Food Hacks That Will Change Your Life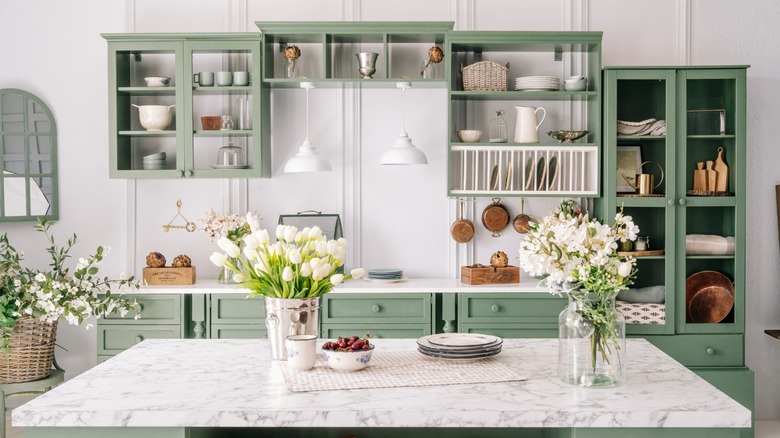 brizmaker/Shutterstock
You thought you had it all figured out. You've cooked a few roasts and baked a few loaves in your time, so you know your way around a Dutch oven and a Silpat (if you have to ask, then you definitely need this list). Your bookshelf has a dedicated cookbook section, plus several of your favorite recipe websites are bookmarked and apps downloaded. Well, we've got the Holy Grail. Cue angelic singing, parting clouds, and beams of light.
Advertisement
OK, maybe these kitchen hacks won't change your life in an "I won the lottery" or "I just found out I'm pregnant" kind of way. And maybe you've seen a few of these before. But we've mixed it up a bit and covered a lot of territory here — from pimping out your refrigerator to the easiest four-ingredient ice cream you'll ever make (no cooking or fancy gizmos required). Here are the kitchen and food hacks that will truly change your life.
Make eggs in the microwave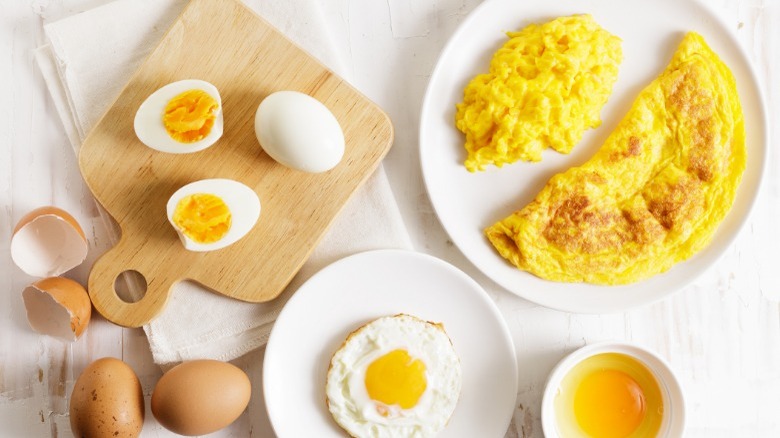 SherSor/Shutterstock
Are you sick of eating a mediocre AM meal of bland yogurt at work every morning? Meet your new office best friend: the microwave. You can make a breakfast-of-champions in just a few simple steps, plus the help of minimal equipment (a microwaveable plate or bowl). In under five minutes, you can make scrambled eggs, or even fried eggs (hello desk-side huevos rancheros!), in the time that it would take you to order that overpriced cup of oatmeal. Your work day is about to get a whole lot better.
Advertisement
Section ground meat before freezing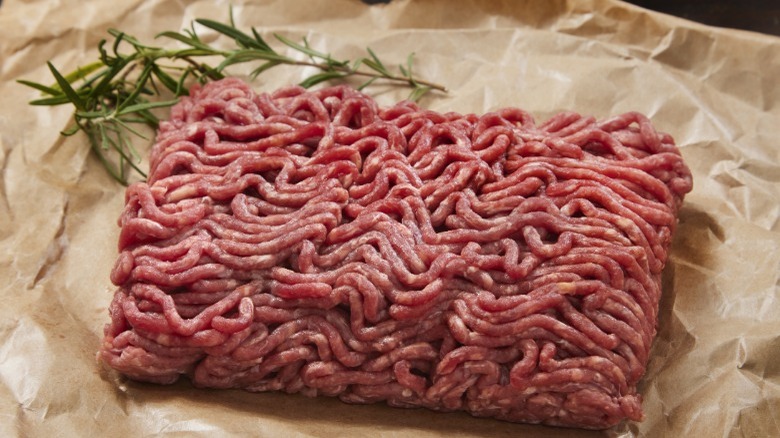 Lauripatterson/Getty Images
Tired of feeling like you have to use an entire package of ground beef? There's a pretty easy solution you may not have considered. Simply cut the ground beef into sections before cooking, and freeze anything you don't want to cook. You can break off as much as you need without defrosting the whole package — ensuring no ground beef goes to waste. It's a foolproof method that you'll be kicking yourself that you didn't think of earlier!
Advertisement
Reuse pickle brine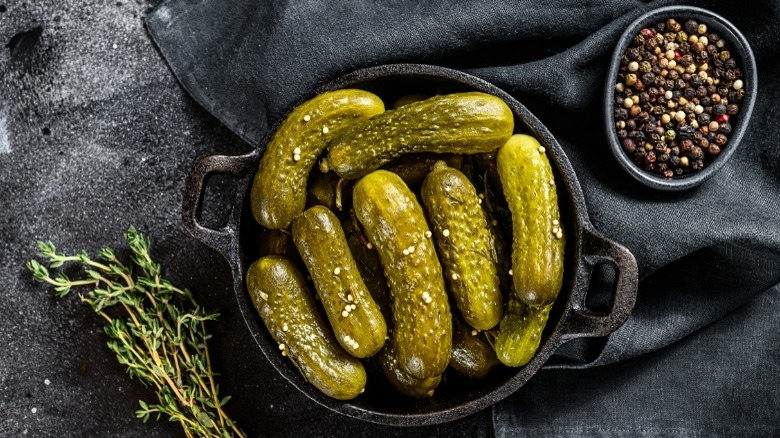 Mironov Vladimir/Shutterstock
Drop chip-size slices of fresh cucumber into leftover pickle brine in the jar and store in the refrigerator for a few days to make crunchy quick pickles. You can also drop in other vegetables like green beans, garlic, carrots, or radishes. For best results, par-boil these veggies before pickling to speed up the process.
Advertisement
Wet your fingers to remove eggshell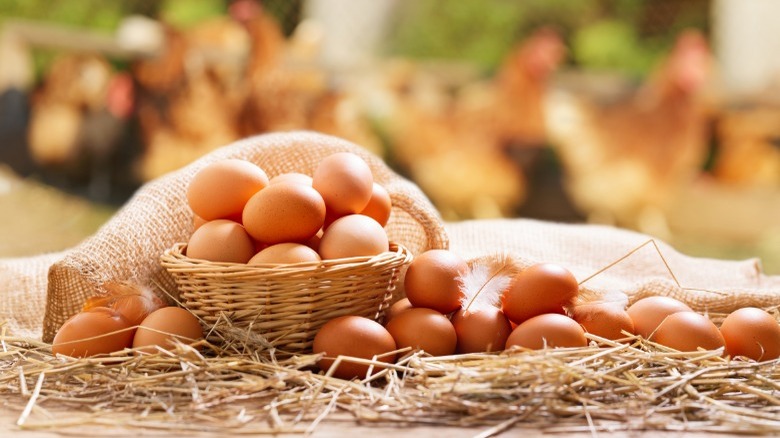 Nitr/Shutterstock
Stray shell bits in your cracked egg? Dab your finger in water before you go after it. Water acts like a magnet and the shell will stick to your finger without having to chase it around the bowl.
Make limp celery crisp again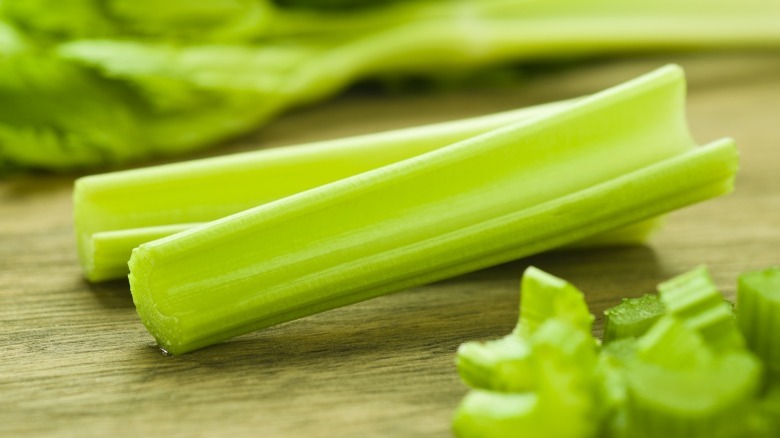 Fcafotodigital/Getty Images
Trim the top and bottom of the celery (cut it off of the root if it is still attached) and drop the stalks upright into a pitcher or jar of ice-cold water to re-crisp. You can also store celery like this. The ice water trick also works on tired broccoli, cauliflower, asparagus, lettuce, and spinach — feel free to experiment and see what other vegetables you can revitalize.
Advertisement
Making crispy bacon without the mess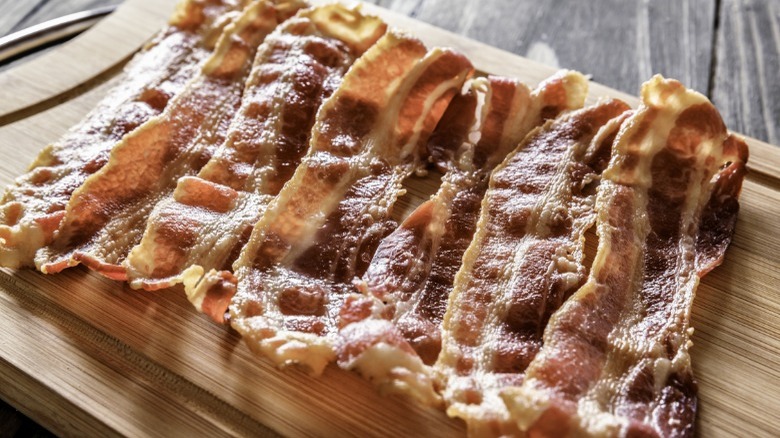 Apomares/Getty Images
Forget about the cast iron skill. Line a baking sheet with heavy-duty aluminum foil (or two layers of foil) that has been crimped at 1-inch intervals to create a disposable bacon rack. Elevating the bacon keeps it out of the grease and allows hot air to circulate around the bacon, so it cooks and crisps evenly. When the bacon is finished cooking, simply throw out the foil and you've got no mess — just wonderful, crispy bacon.
Advertisement
Dot your butter ... better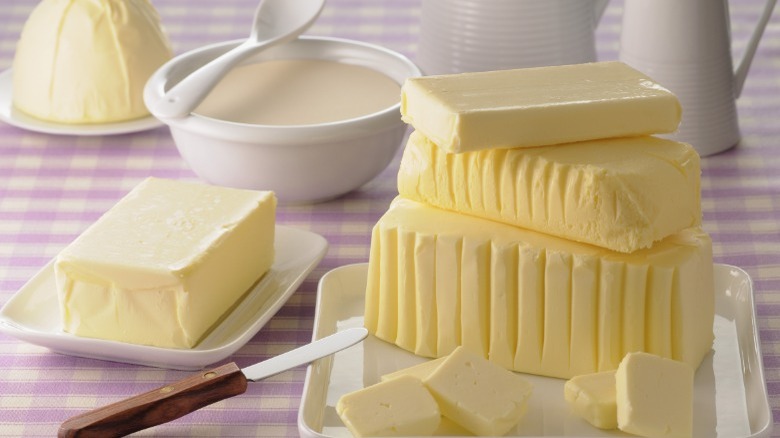 Jupiterimages/Getty Images
When a recipe calls for "dotting" with butter, such as a fruit crisp or a breadcrumb-covered casserole (it adds richness and helps browning), grate chilled butter on the large holes of a flat grater to create uniform pieces that are easier to distribute. With this method, the butter circulates around the entire meal, instead of having a few clumps, leading to some particularly moist parts of your meal, but also some very dry ones. This way, everything is as it should be.
Advertisement
Multitask your vegetable peeler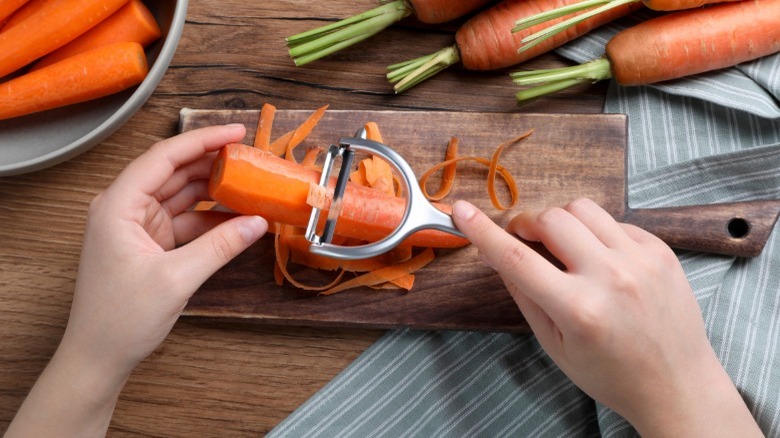 New Africa/Shutterstock
Use it to make curls from a stick of cold butter or dark chocolate, slice cheese super-thin for easy browning, peel off the zesty outer layer of lemon and lime rinds (sans pith) for cocktail twists or cut long strips of root vegetables like parsnips, carrots, beets, or rutabagas to crisp for easy veggie chips. Experimenting in the kitchen can be a lot of fun, and a vegetable peeler is exactly the kind of thing you can try new things with. The possibilities are only limited by your own imagination.
Advertisement
Measure sticky ingredients without getting stuck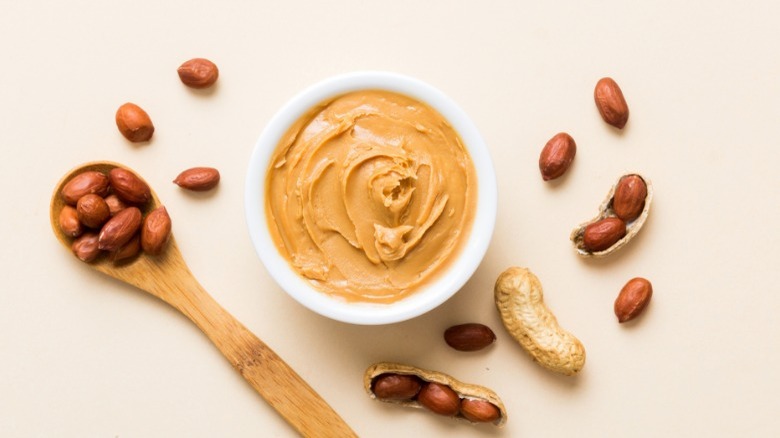 SNeG17/Shutterstock
Measuring ingredients like peanut butter can be incredibly frustrating — at times, it seems like it's an impossible journey just to get all the ingredients out of the tablespoon. But when you're measuring thick, sticky ingredients like honey or peanut butter, spray your measuring cups with nonstick cooking spray to make the ingredients slip right out. It's one of those ingenious hacks that once you read, you'll never go back.
Advertisement
Prevent freezer burn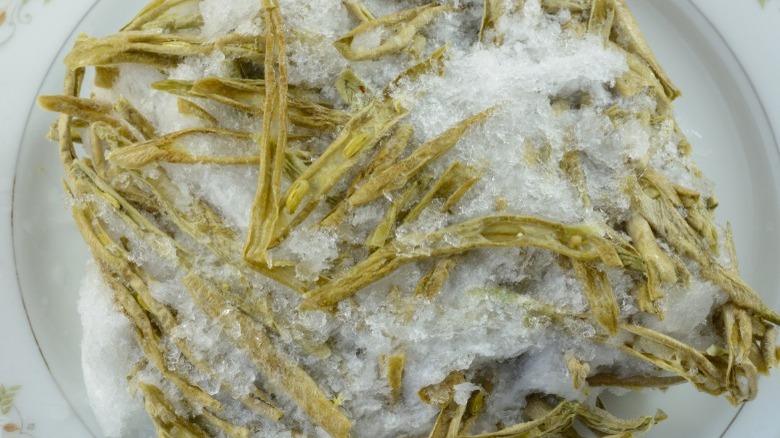 Merrimon Crawford/Shutterstock
There's nothing worse than going to your local grocery store or supermarket to find that freezer burn has taken over the frozen section. But what happens when you have freezer burn at home? If your ice cream lasts long enough to get freezer-burned, try trimming the ice cream container down as you eat your way through it. The lid will still fit the miniaturized container and this reduces the amount of air the ice cream is exposed to (the culprit behind freezer burn).
Advertisement
Scrape the skin off of ginger with a grapefruit spoon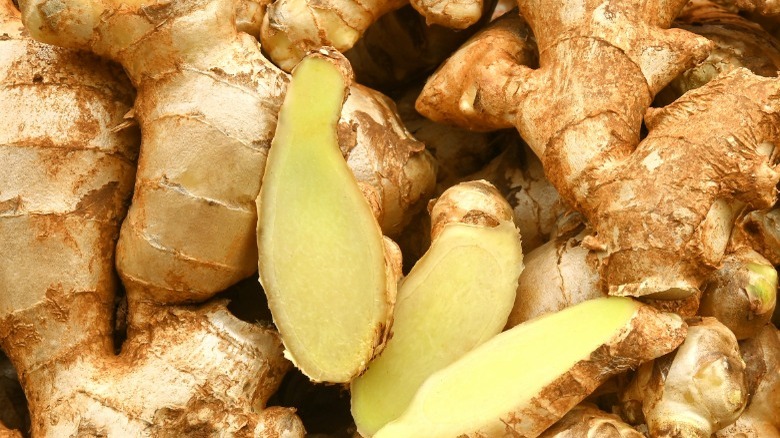 siriratsavett/Shutterstock
Ginger is a wonderful addition to many dishes, but it's remarkably difficult to prepare. That's because the plant has unpredictable skin, making things like vegetable peelers moot when it comes to peeling ginger. While you could buy prepared ginger, using a grapefruit spoon may just solve your problems when it comes to peeling ginger. Because a vegetable peeler can't reach all of those knobby nooks and crannies — but a grapefruit spoon can!
Advertisement
Cut 34 servings from a 10-inch round cake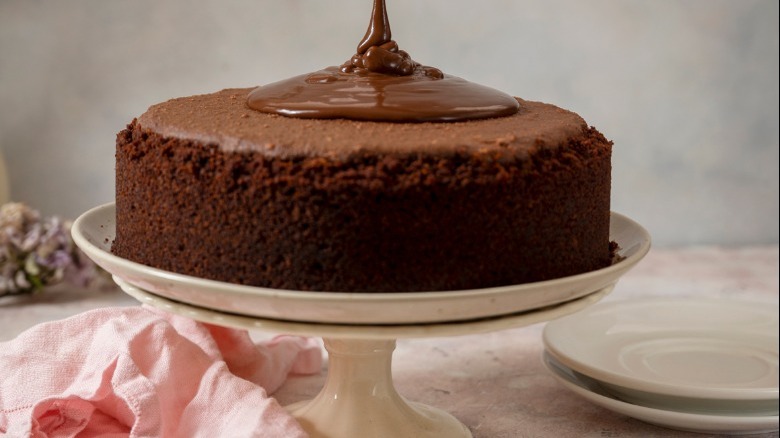 Erhan Inga/Shutterstock
How hard is it to cut a round cake into even wedges that don't fall apart? Hard enough to justify printing out this genius chart for slicing all sizes of round cakes in clever ways. Cutting a circle in the middle of a 10-inch cake and slicing around the circle produces even, sturdy slices every time.
Advertisement
Squeeze spinach with a sushi mat or potato ricer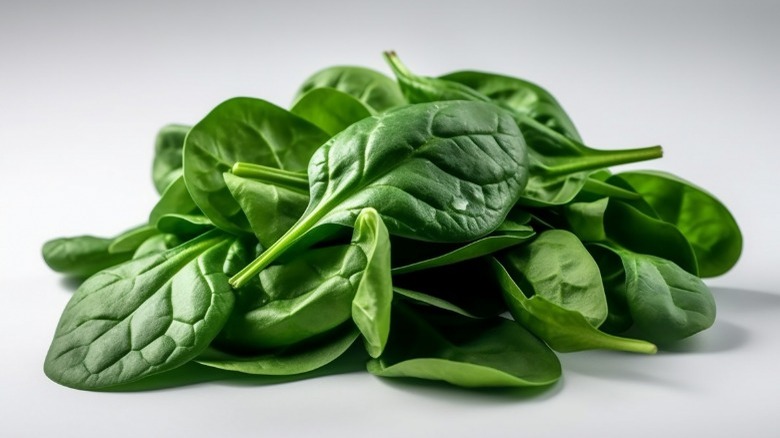 Mohamed-Kareem Mohamed/Shutterstock
Smooshing thawed spinach in a strainer or wringing it out in a paper towel is messy and not very effective. You can easily remove the excess water in thawed spinach by rolling it in a sushi mat lined with a paper towel or gently squashing it in a potato ricer. This trick comes in handy when you're making something like spinach lasagna, spinach dip, and other recipes that call for frozen spinach to be thawed and drained.
Advertisement
Test your baking powder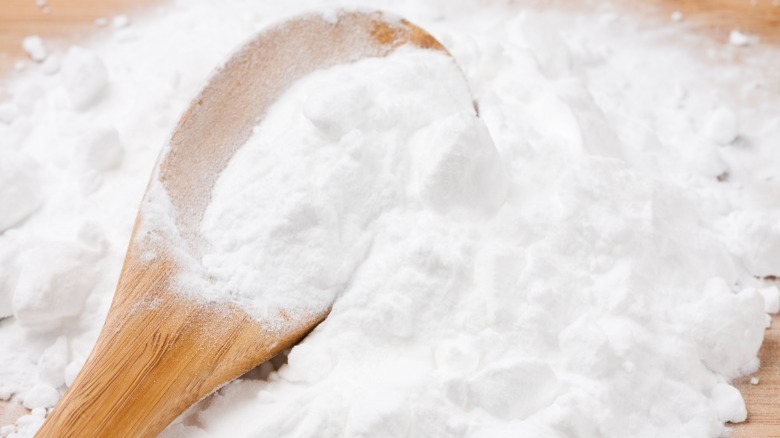 Skhoward/Getty Images
Baking powder and baking soda should maintain their active properties for up to 18 months, depending on humidity levels and how well the container is sealed. Not sure how long your container has been around? Find out if your baking powder or baking soda is still active by using this trick from chef Julia Child. By stirring in a teaspoon of baking powder into a 1/2 cup of hot water, you can see if it's still fresh — if it bubbles up, you're good to go. If not, say goodbye and head to the store for a refresh.
Advertisement
The easiest way to butter corn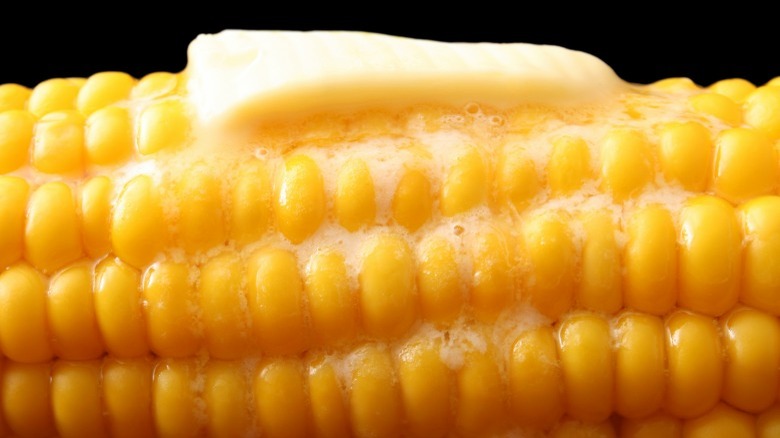 Fotografiabasica/Getty Images
If buttering corn the old-fashioned way is too messy, drop tablespoons of cut, unsalted butter directly into the pot of hot water after you've removed the boiled corn. Use a little less than 1 tablespoon per ear of corn. The melted butter will float to the top of the pot, and you can use a pair of tongs to dip and swirl the corn in the butter.
Advertisement
You've been zesting the wrong way all this time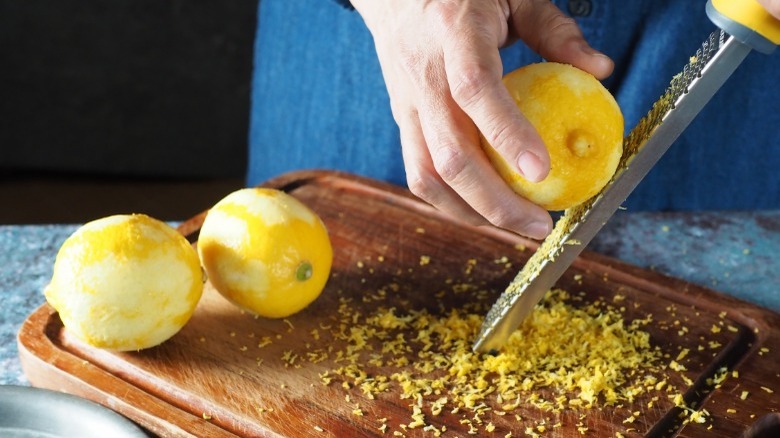 Boontoom Sae-Kor/Shutterstock
Just when you think you're hot stuff in the kitchen, someone comes along and bursts your fragile culinary ego. Like this totally obvious "trick." Raise your hand if you've been zesting citrus with a Microplane turned the wrong way all this time, or moving the citrus back and forth instead of the zester.
Advertisement
Pre-scoop or slice the ice cream before serving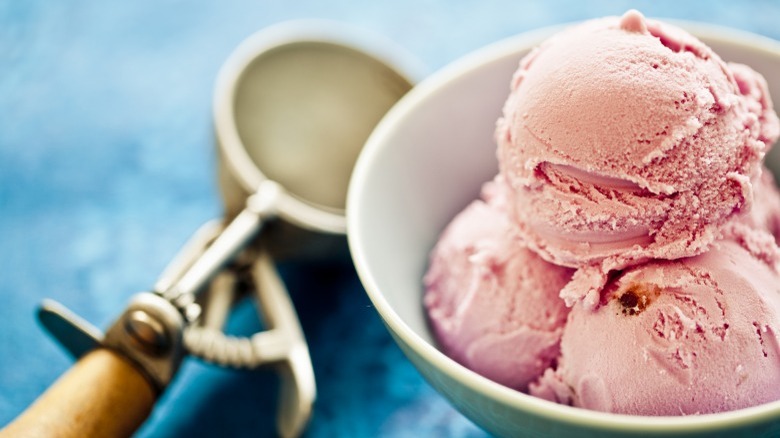 Mmeemil/Getty Images
How is it that you've gotten this far in life serving rock-hard ice cream the standard carpal tunnel-inducing scoop-by-scoop way? How did you not realize you can (and should) slice it or pre-scoop the softened ice cream into muffin tins and re-freeze it? Clearly, you have not been eating or serving enough ice cream. This changes now.
Advertisement
Repurpose your green juice pulp
Fcafotodigital/Getty Images
When you make "green juice" – an all-veggie concoction – you can use the mass of shredded pulp your juicer spits out for more than just compost. Although this smart tip won't work with citrus or fruit-based juice leftovers, it's a genius idea for preventing waste and getting the most out of your produce. Blending the pulp back into your next smoothie adds a great boost of fiber, or you could even add it to soup to thicken, and add all-valuable nutrients. 
Advertisement
Slice a bell pepper like a boss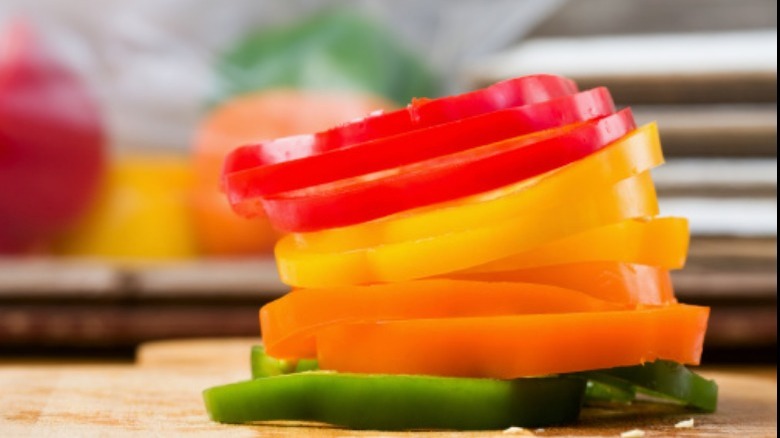 Skhoward/Getty Images
Have you been slicing the top and bottom of your bell peppers all this time, and getting stuck with those oddball round pieces that don't quite dice the same way? Instead, try cutting bell peppers from side to side. Cutting a bell pepper this way yields less waste and results in a far more satisfying julienne cut.
Advertisement
Speed-ripen bananas in 5 minutes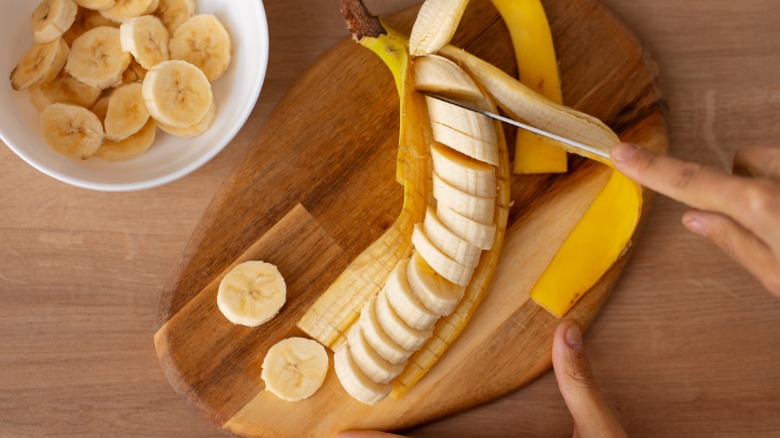 james benjamin/Shutterstock
You want banana bread, and you want it now. Not tomorrow, not next week — you want it now. But all you've got is a bunch of nearly-green, un-ripe bananas. Thankfully, there's a way to turn those green bananas deliciously ripe and ready for banana bread. Bake those bananas for 5 to 7 minutes in a 350-degree oven and — voila — quick-ripened, perfectly sweet, and gooey bananas.
Advertisement
Remove wine cork shrapnel with a straw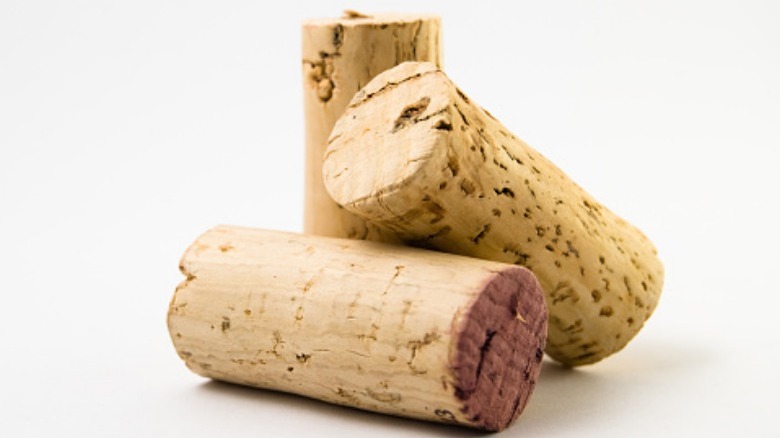 Jjpoole/Getty Images
When your cork disintegrates and leaves a layer of crumbs floating on the top of the bottle (or glass), use a straw to pluck out the pieces. Insert the straw into the bottle and place the end over a piece of cork. Cover the other end of the straw with your finger to create a vacuum and remove the cork floater.
Advertisement
Start a kitchen herb garden in recycled egg cartons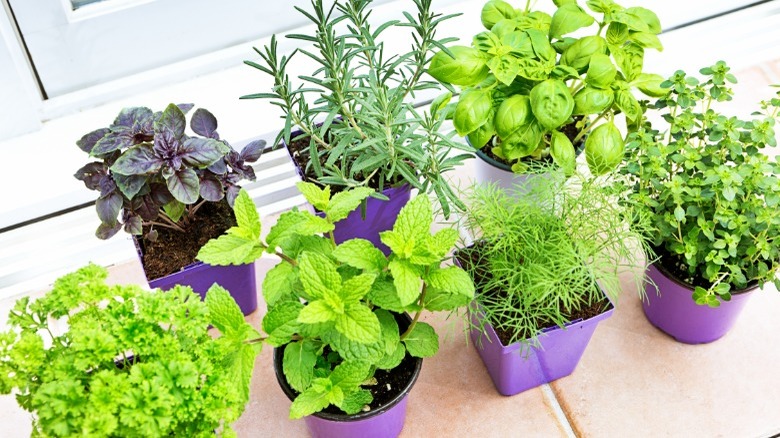 Yinyang/Getty Images
You've seen a zillion different, clever ways to reuse cardboard egg cartons — DIY bird feeders, compost scrap, packing material — but this recycling method creates the gift that keeps giving. Egg cartons are a great way to build an herb garden — herb seedlings will grow into a veritable buffet of delicious, fresh herbs.
Advertisement
Make interesting chocolate molds with brown sugar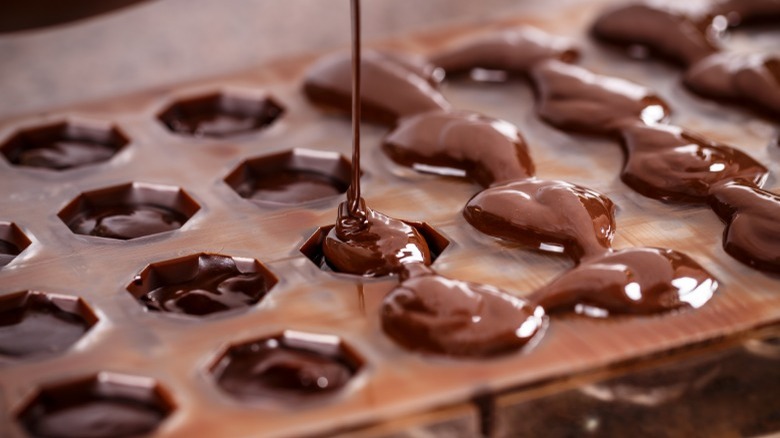 Grafvision/Getty Images
If craft store candy molds are a bit too heart-shaped, teddy-bear earnest, or cookie-cutter boring for your taste, try this crafty trick for creating totally unique chocolate molds with ordinary objects. Brown sugar creates a rustic, purposefully imperfect finish, and flour makes an interesting mold medium, too.
Advertisement
Hull strawberries with a straw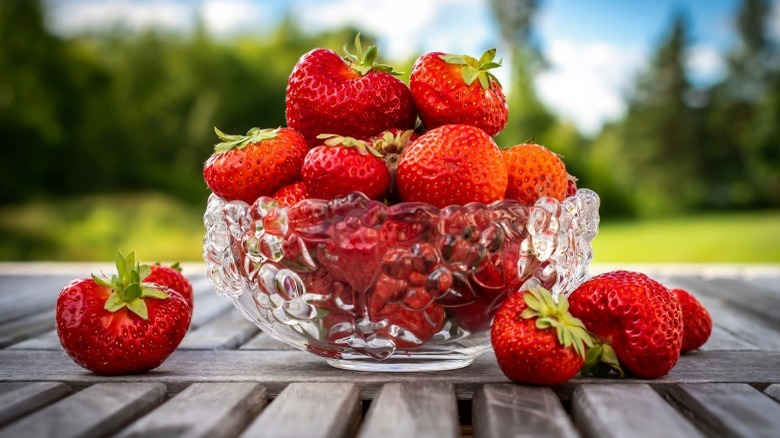 Ruslan Suseynov/Shutterstock
Most of us use a pairing knife to lop the top off of a perfectly ripe strawberry, but you can use a straw to push the stem and core out. This method keeps the strawberry intact and creates less waste.
Use a hanger as a cookbook holder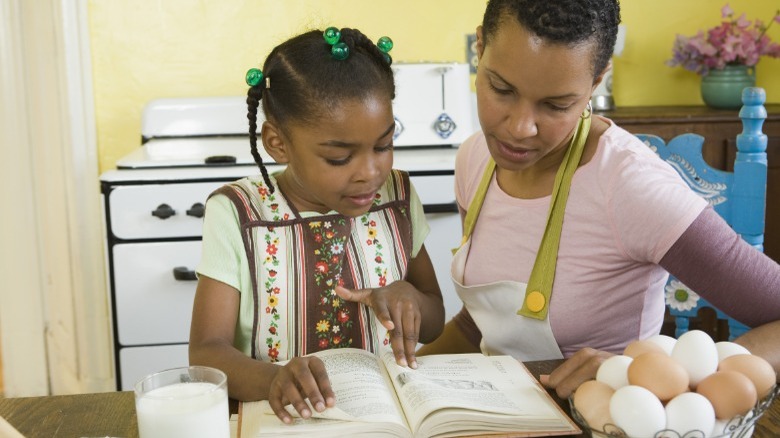 Jupiterimages/Getty Images
Old-school rack-style cookbook holders take up too much precious counter space in some kitchens. The two clips on a pants hanger are the perfect size to hold magazines, printed recipes, and small cookbooks. Just dangle the hanger from any cabinet knob or shelf in your kitchen.
Advertisement
Make your frosting look like fondant with a paper towel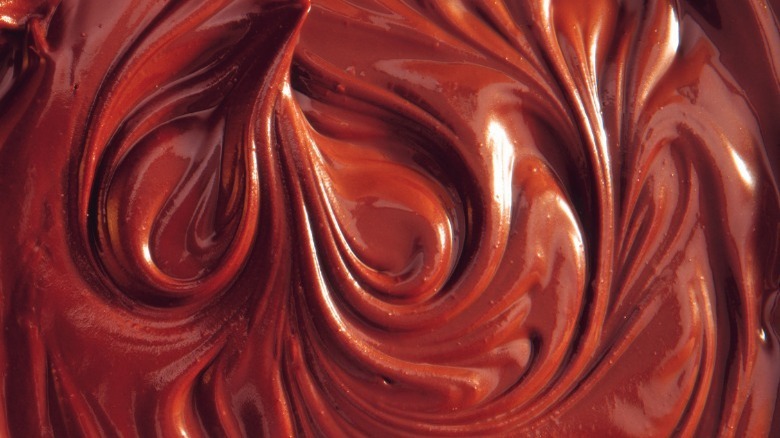 Burke/triolo Productions
Forget the special tools or sticky, unforgiving fondant. If you want a satin-smooth surface on a cake, find out how to frost it to a fondant-perfect finish using the cheapest kitchen item: a paper towel. Simply swirl the paper towel on top of the frosting to create a natural, unpredictable effect. Since you're using paper towel, the cleanup is as easy as tossing the paper in the trash.
Advertisement
Pit cherries with a chopstick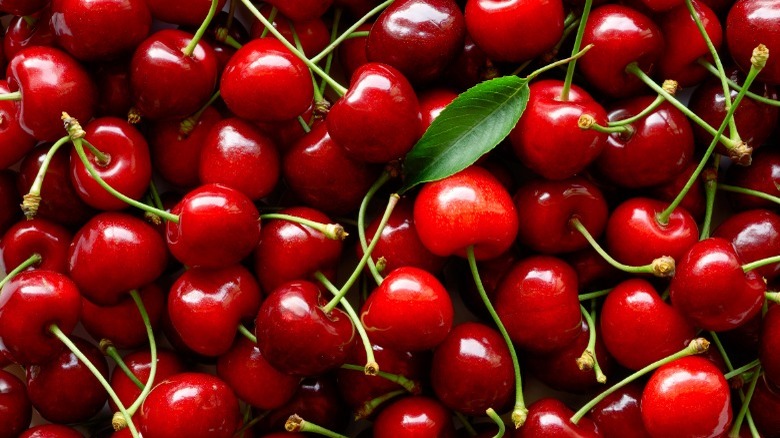 Filonmar/Getty Images
If you've ever wrestled with one of those cherry-pitting gadgets, you know this: jamming a fat, ripe cherry into the pitter often scratches or mashes the flesh. This method uses a chopstick and a bottle to keep the whole operation clean and the fruit blemish-free. Place your cherry on the mouth of a glass bottle, and push through the cherry from top to bottom with a chopstick. This pushes the pit into the bottle, making for easy cleanup and pit-free cherries every time.
Advertisement
Use an egg slicer to slice mushrooms (or strawberries)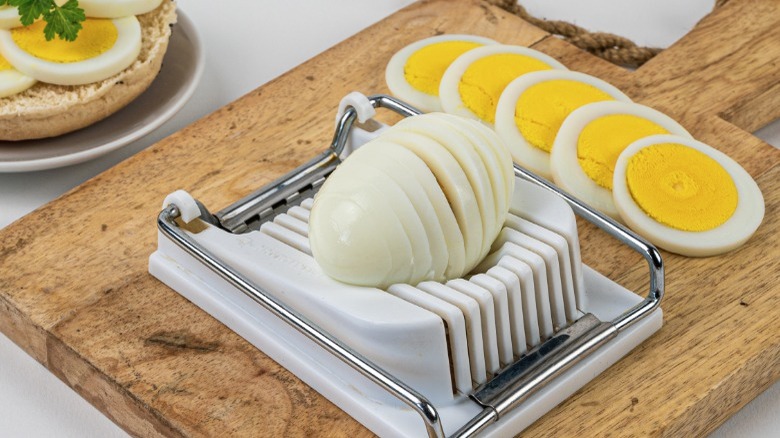 Kmacskassy/Shutterstock
An egg slicer is a fun way to get fool-proof sliced eggs, but just because it has egg in the name doesn't mean it can't have other applications. Try using your handy egg slicer on mushrooms, or even strawberries — you'll have thinly sliced delights every time.
Advertisement
Use your microplane grater on burnt bits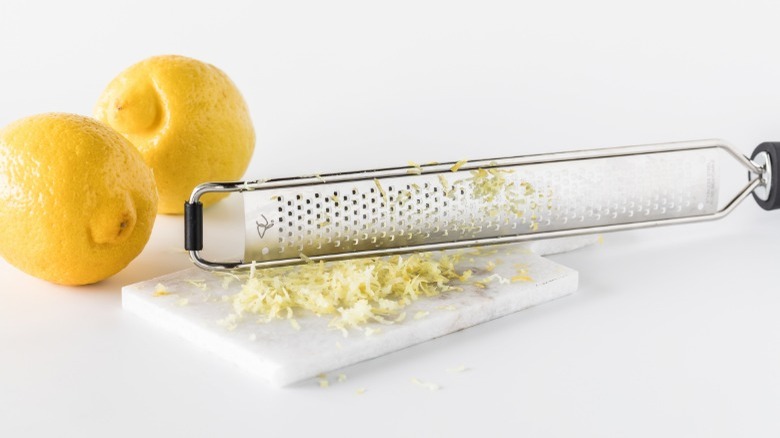 Carey Jaman/Shutterstock
You might think a microplane grater is exclusively used for testing things like oranges and lemons, but it actually has a secret second use that you'll find incredibly helpful. When you bake something for too long, you'll run the risk of burning said dessert. However, a microplane grater is the perfect way to get rid of the burned bits of your baked goods, helping them look perfect.
Advertisement