All featured products are curated independently by our editors. When you buy something through our retail links, we may receive a commission.
Have you ever watched "The Great British Bake Off" and taken note of the intricately detailed, cute-colored mixing bowls all of the contestants use? Yeah, we did too, and lucky for you we found out how to get your hands on a Mason Cash mixing bowl for your own kitchen and where to get it for a great price. 
Related Reading: Great British Bake Off's Chetna Makan Dishes on Her Favorite Spices & More! 
The very same Instagram-worthy mixing bowls used on "The Great British Bake Off" are from iconic U.K. pottery brand Mason Cash, and have been beloved by cooks for years. The design classic bowls have remained virtually unchanged since first being designed in 1901, and are known for their signature detailing on the outside. Not only are they pretty enough to leave out on your counter, but these glazed earthenware bowls with the signature white interior are also extremely durable and stand the test of time. Bonus: Right now, the stoneware batter mixing bowl is on sale for less than 15 bucks.
Get your hands on the lowest-priced Mason Cash bowl we've ever seen—the Batter Bowl, being sold right now at Target for only $14.89. Like all Mason Cash bowls, the Batter Bowl is made from chip-resistant stoneware and comes in a pretty pastel peach color, complete with the signature embossed pattern on the outside. This timeless batter bowl is lightweight; oven-, dishwasher-, and microwave-safe; and will quickly become your favorite kitchen staple, perfect for whipping up anything from pancake mix to brownie batter.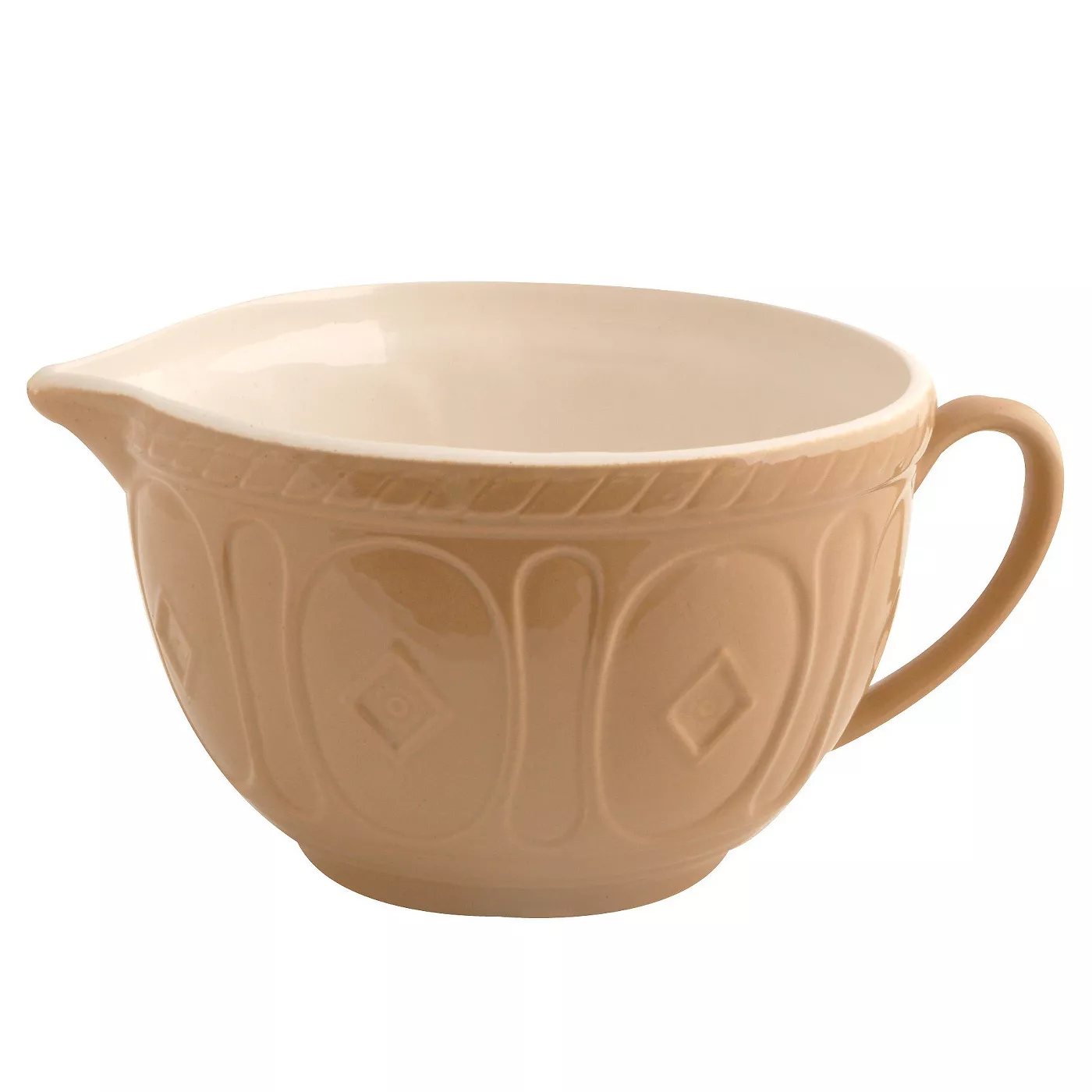 Mason Cash Batter Bowl, $14.89 from Target
Buy Now
Read More: Chowhound Gift Guide 2018: Gifts for Fans of The Great British Baking Show
Get your hands on this high quality batter bowl, channel your inner pastry chef, and get to baking before it sells out.
Header image courtesy of Getty
See more articles