All featured products are curated independently by our editors. When you buy something through our retail links, we may receive a commission.
Just in time for Cinco de Mayo, we're bringing back our Chow-To episode showing you how to make authentic Mexican mole casero. Senior video producer Guillermo Riveros visited Casa Pública in Brooklyn last year, where executive chef Bob Truitt and chef de cuisine Gustavo Rodriguez shared their secrets for the best mole recipe.
Contrary to widespread popular belief, Cinco de Mayo is not equivalent to Mexico's 4th of July; it commemorates the Mexican victory over the French army in 1862 at the Battle of Puebla. In America especially, the date has blossomed into a general celebration of Mexican culture, which often just means an excuse to eat lots of tacos washed down with copious margaritas. And maybe take shots of tequila or mezcal.
We'd never say no to tacos or drinks, but May 5 is a fitting occasion to dabble in more authentic Mexican food, from Puebla in particular, and mole is the perfect party dish (so since we still can't have gatherings right now, plan on lots of leftovers—you won't be sorry).
Mole does take time to prepare; there were no shortcuts in pre-Hispanic cooking, after all, but it's definitely worth it. Besides, you can only bake so many loaves of banana bread…
As another clue to mole's special-occasion status, note the fact that it includes cacao, which the Aztecs used as currency. Unlike, say, edible 24-karat gold leaf, chocolate brings a ton of flavor to the dish. But it definitely doesn't stand alone.
Making Mole
Take a closer look at some of the essential ingredients in mole, and then put them all together in the recipe below.
Chocolate
These days, chocolate may not be quite as precious as actual paper money, but it's still an essential ingredient in this mole—seek out discs of Mexican chocolate, which is made from cacao nibs coarsely ground with sugar, cinnamon, and almonds. Abuelita is a brand commonly found in grocery stores, as is Ibarra (they both happen to come in hexagonal, yellow cardboard boxes, so are fairly easy to spot on the shelf).
Nestle Abuelita Mexican Chocolate Tablets, $2.98 on Amazon
Great for mole, or a cup of Mexican hot chocolate.
Buy Now
Chiles
One of the other key components of the mole sauce is the chile powder, which is best made at home from a mix of dried chiles that you stem, de-seed, and toast until brittle, then grind to a fine powder. While it adds a bit more time to the recipe, it's not difficult to do, and the payoff is immense.
In a pinch, you can use store-bought chile powder, but make sure it's super fresh, and a blend that includes a variety of peppers for more nuanced depth of flavor. (To guide you, this recipe calls for four different kinds of peppers: mulato chiles, ancho chiles, pasilla chiles, and dried chipotle chiles; see the Shopping List below for notes on what each one brings to the dish.)
If this already feels daunting, though, you can also try a store-bought Mexican mole spice blend (look for various types of chiles on the ingredients list).
Toasted Spices, Nuts, and Seeds
Mingling with the already-layered flavors of chiles and chocolate, you have a delicious mix of spices in your mole sauce, including cinnamon, cloves, allspice, and oregano—which are all toasted to bring out their best. Toasted almonds are added as well, along with toasted sesame seeds. Sensing a theme?
Charred Vegetables
Yes, even the vegetables are charred to bring additional dimension to the long-simmered, complex sauce. Onions, plum or Roma tomatoes, and tart green tomatillos are easily blistered in a cast iron skillet, then go right into the blender along with the other mole base ingredients.
Masa
Some cooks use toasted breadcrumbs to thicken their mole sauce, but this one uses a combo of masa and chicken stock. You can also use the masa to make homemade tortillas for wrapping around your filling of choice and smothering in mole sauce. (See the video up top for pointers on homemade tortillas too!)
Chef-Grade Masa Flour, $7+ at Masienda
This is the favorite brand at Casa Publica.
Buy Now
Lard (Manteca)
Rendered pork fat tastes good and it's authentic, but if you can't find any lard or just don't want to use it, you can substitute vegetable oil instead. If you're going with veggie oil because you want a vegetarian mole, swap in vegetable broth for the chicken stock too. Otherwise, there aren't any changes you need to make to the recipe.
Piloncillo
This is unrefined, raw cane sugar, usually sold in molded cones, that has a dark brown color and a round, rich flavor somewhat like molasses in its complexity.
Goya Piloncillo, 2 for $11.99 on Amazon
Also known as panela.
Buy Now
You can grate piloncillo, chop it into pieces with a sharp knife, or in this case, simply add the whole cone to the pot, where it will dissolve into the sauce over the long cooking time. Its sweetness helps balance the deep earthy, spicy, and smoky flavors of the sauce.
Serving Mole
You can serve mole on whatever you like, but a classic—and delicious—strategy is to make enchiladas. Just roll fresh corn tortillas around any number of fillings (roasted turkey, pulled rotisserie chicken, cooked sweet potatoes, shredded cheese, pretty much anything that sounds good to you), and then cover them generously with the mole sauce. Garnish with sesame seeds, raw slices of onion, cilantro, and, if you can get them, squash blossoms.
A little rice on the side and you'll want for nothing more. Well, maybe a margarita after all…but try some lesser known Mexican spirits too, or a Mexican craft beer. Just be sure to raise a toast—to Puebla, and to yourself for all your hard work.
Mole Casero Recipe from Casa Pública
To save yourself the trouble of converting amounts, you may want to get yourself a kitchen scale.
Ingredients
For the chile powder:
50 mulato chiles
35 ancho chiles
25 pasilla chiles
25 chipotle chiles
For the mole:
165 grams whole, unskinned almonds
150 grams sesame seeds
10 grams oregano
1/2 small stick cinnamon
6 whole cloves
4 allspice berries
6 tomatillos, husks removed
6 plum tomatoes
3 Spanish onions, peeled and cut into wedges
5 liters chicken stock (or vegetable stock)
225 grams nixtamal masa
165 grams raisins
225 grams lard (manteca), or vegetable oil
2 discs Mexican chocolate
salt to taste
1 8-ounce cone piloncillo
Instructions
Make the chile powder: Preheat the oven to 250 degrees. Remove caps and seeds from all dried chiles. Spread the chiles on sheet pans and toast in the oven for 30 minutes, until dry and crackling. Rotate pans halfway through so they toast evenly. Once toasted, allow to cool completely, then grind into a powder in a blender or food processor. Mix well and sift through a fine mesh strainer, then set aside.
Make the mole base: In a dry cast iron skillet over high heat, char the tomatoes, tomatillos, and onions until dark; set aside. Lower heat to medium, clean the skillet, then toast the almonds and set aside (you can put all of these cooked ingredients in the same bowl once they're done, or just put them straight in the blender). Toast the sesame seeds and set aside. Turn heat to low and toast cinnamon, clove, allspice, and oregano; set aside. In a blender, puree the charred tomatoes, tomatillos, and onion with the toasted nuts, seeds, and spices, plus the raisins and 1 quart of chicken stock; transfer this base to a bowl and set aside.
Blend the masa: Clean the blender, add the masa and 1 more quart of chicken stock, then blend and set aside.
Bring the mole together: Heat a wide, deep pot over medium heat and melt the manteca until liquid; you want it to be hot and sizzling. Fry the chile powder, stirring constantly, until it is fully incorporated and bubbling (but be careful not to burn it). Add the reserved mole base to the pot and fry for another 5 minutes while stirring constantly. When it just starts to stick to the pot, add the masa and chicken stock blend, and the remaining 3 liters chicken stock in stages—you might not need all of the stock, and it's best to add it slowly so your sauce doesn't become too liquid. Add the piloncillo and Mexican chocolate. Turn the heat to low and let simmer for 2.5 - 3 hours, stirring frequently, until you have a rich, thick sauce you could polish off with nothing but a spoon. Salt to taste and remove from heat.
To serve: Warm up tortillas with a bit of oil to make them flexible. Roll them up tightly with the filling of your preference, then bathe the rolls completely with warm mole and garnish with sesame seeds, white onion rings, cilantro, and squash blossoms (optional but super seasonal and pretty). If you use a cold filling, like cheese, warm up the rolled enchiladas in a 350 degree oven for 5 minutes before plating and saucing. Serve with white or red rice.
Shortcut Mole
If you just can't commit to the mole-making process at the moment but you're really craving some authentic Mexican flavor ASAP, try a mole paste as the base of your sauce.
Mi Mole Negro Oaxaqueno Mole Paste, $14.99 on Amazon
For when you don't have time to start from scratch.
Buy Now
Otherwise, here's your mole shopping list:
Mole Shopping List
Essential ingredients and tools for making mole at home
Nestle Abuelita Mexican Chocolate, $2.98 on Amazon
Try adding this to your next batch of chili too.
Buy Now
Mulato Chiles, 1 lb for $17.99 on Amazon
These aren't spicy, but add complex fruity flavors to the mole.
Buy Now
Ancho Chiles, 1 lb for $18.99 on Amazon
These help emphasize the earthy flavors.
Buy Now
Pasilla Chiles, 8 oz for $13.98 on Amazon
Add yet another layer of flavor with these pasillas.
Buy Now
Dried Chipotles, 8 oz for $14.99 on Amazon
And bring a bit of smoky spice to the sauce with dried chipotles.
Buy Now
Goya Piloncillo, 2 for $11.99 on Amazon
Sweetness that's far from one-note.
Buy Now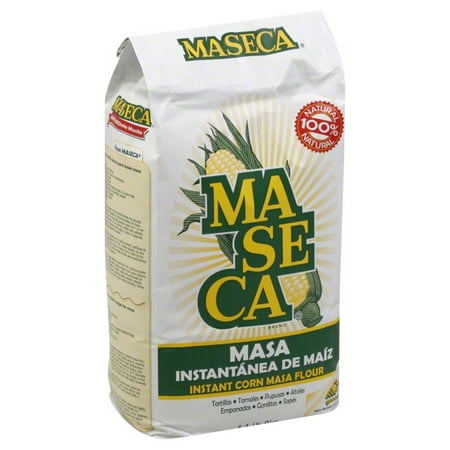 Maseca Instant Corn Masa Flour, $2.38 at Walmart
For thickening your mole, and making fresh tortillas to go along with it.
Buy Now
Subscribe to Chow-To for more lessons in great dishes from fantastic chefs.
In case you missed it: In season one, we made under-the-radar Persian butter bean stew, deeply flavorful bun bo hue, classic French macarons, and everyone's favorite: hummus. In season two, we explored West African grain bowls, making moonshine, vegan cheese, the difference between ale and lager, and the cutest sushi ever. And our third mini season just kicked off with fluffy Japanese souffle pancakes!

Related Video: Mole Poblano Is Another Delicious Option
See more articles