All featured products are curated independently by our editors. When you buy something through our retail links, we may receive a commission.
Moringa oleifera, the "it girl" of the adaptogen and holistic wellness world is truly having its moment. As more research and reporting continues to drop on this ancient, mysterious could-be miracle plant with major touted health benefits—which include a higher protein count than kale, major anti-inflammatory and free radical-fighting antioxidant properties, and all the essential amino acids—it's no wonder sales and consumption continue a steady rise in 2019.
Going GreenA Deeper Look at Moringa's Health BenefitsNative to the sub-Himalayas and southeast Asia, the unassuming plant (also known as the drumstick tree) with a spicy taste similar to arugula or horseradish, is dehydrated into a protein- and nutrient-packed powder and found in a growing number of health food stores and online retailers. While the extent of the benefits and effects of moringa oleifera leaves on our health are still being quantified, many are clamoring to introduce the matcha-like powder into their daily diet. But what are the best (and most delicious) ways to use moringa?
Stirring moringa powder into hot water for an earthy, spicy tea (not unlike matcha) is perhaps the simplest way to get your fix of the good green stuff, but with a strong flavor, some might say the prolific powder needs a little…help. Here are a few other suggestions on how to use moringa oleifera.
Moringa Ice Cream
This recipe comes from Indian-inspired Pondicheri Cafe, in New York's Nomad neighborhood, where Ajna Jai shows our own Guillermo Riveros how to make a decadent pistachio- and coconut-crusted ice cream using everyone's favorite new superfood, moringa powder.
Ingredients:
For the ice cream
3 tablespoons moringa oleifera powder (Ajna recommends Banyan Botanicals)

1 cup smooth avocado pulp (made from four avocados)

2 quarts coconut milk

Zest of 6 limes

1 cup mint leaves (tied up in a cheesecloth bundle)

1 pound white sugar

18 egg yolks

2 teaspoons salt
For the coating (combine all)
3 cups chopped pistachios

2 tablespoons moringa oleifera powder

1 ½ cups toasted coconut

2 teaspoons salt
Instructions:
Combine the mashed avocado with moringa oleifera powder and set aside.

In a heavy-bottomed pot, combine lime zest and coconut milk and bring to a boil.

Add the mint leaves in the cheesecloth bundle and simmer for 10-12 minutes before removing the mint.

Whisk the egg yolks with the sugar and salt in a large bowl. 

Combine the coconut mixture slowly in with the egg mixture, whisking it gently all the while. Then return the pot to medium heat.

Keep stirring until mixture thickens slightly and coats the back of a wooden spoon (about 4-5 minutes). Remove from heat and strain and cool in an ice bath.

Incorporate the moringa/avocado mixture with an immersion blender until smooth, and cool in a refrigerator for 8 hours.
Churn the mixture in an ice cream maker until it reaches desired consistency, and scoop into tennis ball-sized balls.

Combine the chopped pistachios, coconut, salt, and remaining moringa and roll ice cream balls into the mixture, coating evenly.
Banyan Botanicals Moringa Leaf Powder (one pound), $21.99 on Amazon
Chef Ajna recommends this potent moringa powder for ice cream!
Buy Now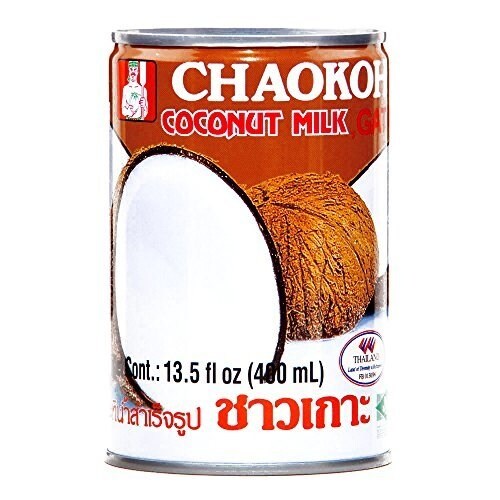 Chaokoh Coconut Milk (pack of 8), $22.38 on Amazon
Use this rich and creamy coconut milk for a smooth moringa ice cream.
Buy Now
With the powers of these two nutrient-packed green powders, your morning smoothie just went from healthy to off-the-charts healthy. Sweet banana and pineapple balance the earthiness and spiciness of the "matchinga" powder (a combination of dehydrated matcha and moringa oleifera leaves). Get the Matcha Moringa Superfood Smoothie recipe.
This bold and unique soup recipe makes use of tender moringa seeds and pods and Thai flavors like lemongrass, chili, and fish sauce. Make this one as a regular healthy boost to your overall diet or a vitamin-packed home remedy to help knock out a winter cold. Get the Moringa Soup recipe.
Real the health benefits of moringa with this fragrant stir fry made with mustard seeds, curry leaves, and chilis. If you can find fresh moringa leaves, feel free to use them here. Grated coconut provides a sweetness to balance the heat of the chili, and subtle spice of moringa oleifera. Get the Moringa Stir Fry recipe.
Get your morning started with a boost of vitamin, antioxidant and anti-inflammatory goodness to keep you chugging through the afternoon and beyond. Moringa oleifera has a strong flavor which is tempered by vanilla powder and creamy oat milk in this rich latte recipe to help amp up your daily intake of moringa oleifera. Get the Moringa Morning Latte recipe.
Matcha and moringa oleifera team up again in this nifty power breakfast ball. With lots of interesting flavors and no shortage of protein, make a batch at the beginning of the week to have quick and healthy grab-n-go sustenance to last till the weekend. Get the Cacao & Matcha Moringaroons recipe.
With its earthy, spicy profile, moringa oleifera works as well in savory applications as it does in sweet. Combined with curry, ginger, and other fragrant eastern flavors, this dish might just become your new favorite way to get a moringa oleifera fix. Get the Easy Moringa Chicken recipe.
All featured products are curated independently by our editors. When you buy something through our retail links, we may receive a commission. For more great hand-picked products, check out the Chowhound Shop.
Header image courtesy of Shutterstock.
See more articles