All featured products are curated independently by our editors. When you buy something through our retail links, we may receive a commission.
We get it. Cooking for a family of any size can often feel overwhelming and difficult. Whether you're at home, working full time, or traveling, getting prepared and organized to make meals can be challenging. And let's not forget that everything is more stressful during the universal witching hour, no matter how old your kids are. Finding easy and quick recipes is essential for mitigating dinner prep. We've rounded up some of our favorite fast meals that you can execute in just 20-30 minutes, giving you a bit more time to decompress after work, fulfill school project and regular homework duty, and sink into your couch to binge-watch your favorite Netflix show before it all begins again.
This dish is super easy to make in about 15 minutes, and beats waiting for delivery, which can be expensive. Simply make a sauce, slice the beef and broccoli, and get your skillet ready for a delicious Asian classic dinner. Get the Easy Beef and Broccoli recipe. 
Aroma Housewares Pot Style Rice Cooker and Steamer, $18.25 on Amazon
Let this rice cooker handle the side dish in the meantime.
Buy Now
If avocado cups topped with bacon, tomatoes, and a creamy dressing doesn't make you excited for this 10-minute dinner, then we are speechless. This easy meal is fun and tasty, and full of satisfying healthy fats and richness. Get the BLT Avocado Cups recipe. 
Related reading: How to Ripen an Avocado
Eggs are a very versatile staple that can go beyond traditional breakfast foods. In fact, with eggs being so high in protein, they are great when paired with healthy superfoods such as in this recipe, which features nourishing and hearty kale and herbaceous roasted red peppers. When combined with sharp cheddar, you have an entire one-skillet dish in just a few minutes that's filling and vegetarian to boot. Get our Kale and Roasted Red Pepper Frittata recipe.
To save time on these quesadillas, we suggest buying a rotisserie chicken and shredding the meat to use as your filling. These quesadillas can be made on the grill or on the stove top, and cook in about 2-3 minutes per side or once you notice the cheese is starting to melt. They're easy to assemble and taste delicious. Adding sides of guacamole, salsa, and sour cream is highly recommended. Get our Basic Chicken Quesadillas recipe.
Spaghetti Carbonara is a crowd favorite. How can you not love crispy pancetta and a creamy, cheesy, eggy pasta? This recipe features an addition of sweet peas, which brightens up the dish. It's a delicious take on the classic and you'll feel content knowing this version has a vegetable component. Get our Pasta Carbonara with Peas recipe. 
Creamy peanut butter with soy, ginger, and fish sauce makes a yummy, umami sauce over Japanese noodles with freshly cut vegetables. Udon or soba noodles can be found at most grocery stores. Udon is made of wheat and soba is made of buckwheat, which gives you a bit of extra fiber. Add tofu or cooked beef, chicken, or pork for extra protein. Get our Asian Peanut Noodles recipe. 
While making your own marinara sauce and pizza dough is relatively simple, buying it will help you save some time, not to mention pots and pans. Then all you have to do is fire up the grill and assemble your pizza components and toppings. In just a few minutes, you will have a charred crust, bubbling cheese, and sweet basil. This will certainly be part of your summer dinner rotation, and it's fun to get creative with other toppings to change your grilled pizza game. Get our Mozzarella and Fresh Basil Grilled Pizza recipe.
Related reading: How to Grill Pizza
This dish works great with Asian egg noodles or leftover rice. Simply saute ginger and garlic, add shrimp and snow peas, and coat with soy sauce and chicken broth. Serve over your starch of choice and you have a filling meal in minutes. Get our Shrimp Stir-Fry recipe.
Related Reading: 11 Easy Dinners You Can Make with a Rotisserie Chicken
Hot dogs and nachos make a winning combination comprised of some of our favorite comfort foods. An easy cheese sauce is made while you grill the hot dogs. If you don't have the energy for spiral-cutting your dogs, you can just slice the hot dogs after they've been grilled and place in the grilled bun. They will still be delicious, and you and your kids will love this playful, filling meal. Get our Movie Theater Nachos Spiral-Cut Hot Dogs recipe. 
Related reading: The Best Candy and Snacks to Sneak Into a Movie Theater
This is a sweet and savory grilled cheese sandwich that's tasty and elegant. The sweet Asian pear complements the slight funk of gouda and the light rye bread adds a bit of depth. It's vegetarian and takes only 15 minutes to make. We recommend making extra for seconds or thirds and serving it with a simple green salad. Get our Asian Pear and Gouda Grilled Cheese recipe. 
For hot, steamy evenings when you don't want to turn on the oven, stove, grill, or even plug in the Instant Pot, there is always gazpacho, a cold, refreshing soup, which is chock-full of nutritious vegetables. This perfect summer soup takes just minutes to make in a food processor or blender and is vegan- and vegetarian-friendly. Get our Basic Tomato Gazpacho recipe.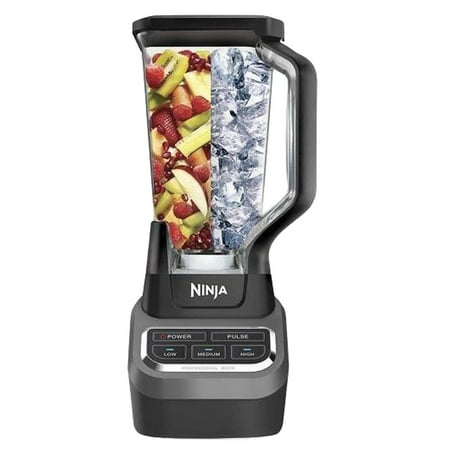 Ninja Professional 1000-Watt Blender, $73.99 on Walmart
Make easy gazpacho soup and about 1,000 other quick eats and drinks in this high-powered blender.
Buy Now
Header image by Chowhound
See more articles