All featured products are curated independently by our editors. When you buy something through our retail links, we may receive a commission.
Valentine's Day is prime time for chocolate of all kinds, but it's not like it's ever not a welcome treat. And chocolate cake is almost always number one on everyone's list of favorite desserts, let alone comfort foods. So try one of these irresistible 11 chocolate cake recipes for any occasion, from the official day of love to that most special of birthdays. Or on a Sunday because it's miserably cold and you need a little something sweet.
Chocolate of the Month Club
A more convenient way to satisfy your chocolate cravings.
Sign Up
A whole cup of honey makes this chocolate cake mildly sweet and incredibly moist. Butter, in addition to vegetable oil, also helps keep the crumb soft and spongy. The chocolate-honey ganache is as tasty as it looks; try using a local honey or one with a strong flower flavor that complements the chocolate (like clover, alfalfa, wildflower, or tupelo). Get the Chocolate-Honey Ganache Layer Cake recipe.
This is a classic, simple cake recipe that's incredibly consistent. Cocoa powder lends a subtle chocolate flavor and the one and a half cups of milk make for a delicate crumb. You can use a rectangular pan or make it a double layer cake for a more impressive presentation. Get the Desert Island Chocolate Cake recipe.
Our recipe for chocolate cake with whipped fudge filling and a rich chocolate buttercream is a labor of love. This cake is a process: Don't try to make it all at once unless you have a serious block of time. You can bake the cake layers up to a day in advance and wrap them tightly in plastic wrap to keep them fresh. And don't skimp on the whipped fudge filling—it's worth your while to make it yourself. Get our Chocolate Cake with Whipped Fudge Filling recipe.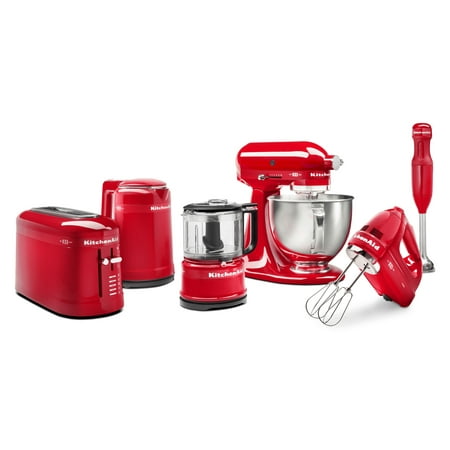 KitchenAid Queen of Hearts Collection, $49.99-$399.99 at Walmart
Browse the 100th anniversary limited-edition KitchenAid Queen of Hearts collection, including the iconic stand mixer, of course.
Buy Now
Garnished with chocolate shavings, clouds of whipped cream, and dark cherries, this cake is a masterpiece. The cherry flavor is multidimensional, with canned cherries in syrup, kirsch, and fresh or fancy candied cherries commingling with the rich chocolate flavor. (For something with similar flavors that's less involved, try this easy Black Forest Poke Cake recipe.) Get the Chocolate Cherry Black Forest Cake recipe.
Our recipe for chocolate pound cake is a classic, perfect for afternoon tea and easy to whip up. The glaze is what makes it really special: The combination of semisweet chocolate, heavy cream, and just a touch of light corn syrup makes for a smooth, shiny glaze that looks beautiful drizzled on top of the cake. Get our Chocolate Pound Cake recipe.
This is my favorite tried-and-true recipe for chocolate cake, created by the infamous Ina Garten. This cake is a star: I've never met anyone who wasn't blown away by the rich chocolate flavor, and you can change the flavors of the frosting to suit the occasion. (Ed Note: That was written in 2015, but this cake ended up on our list of Best Dessert Recipes of 2018 for good reason!) Buttermilk and vegetable oil contribute to the moist texture, and a whole cup of freshly brewed coffee really brings out the chocolate flavor. Don't worry if it looks a little soupy when you're mixing the dry and wet ingredients together—it'll turn out just fine. Get the Beatty's Chocolate Cake recipe.
One of the most common (and consistently delicious) restaurant desserts is the chocolate lava cake, which is actually really easy to make at home. Our recipe for molten chocolate cake is made in tiny soufflé ramekins, and is easy to scale up for a party. Be careful to cook the cakes until the tops are no longer wet but still jiggle when you shake them. Get our Chocolate Lava Cake recipe.
If you're tired of sweet chocolate cakes, this recipe for Mexican devil's food cake will come as a delightful change of pace. It looks incredible when the ancho chile-infused layers are piled on top of each other interspersed with whipped cream, strawberries, and toasted almonds, and it tastes amazing—but add a little cayenne for more of a kick. (If you're into the idea, see our Mexican Chocolate Menu for more sweet and spicy chocolate combinations.) Get our Mexican Devil's Food Cake recipe.
Every baker needs a flourless chocolate cake recipe that they can whip up at a moment's notice. This cake has an entire 18 ounces of chocolate packed in, not including the ganache glaze, made from heavy whipping cream and more chocolate. With only a handful of ingredients that you normally have in the pantry (butter, sugar, eggs, heavy cream) you can easily make this recipe last minute for an impressive end to a meal. Get the Flourless Chocolate Truffle Cake recipe. (And for a vegan version, try the stunning Vegan Triple Chocolate Mousse Cake recipe featured in the header image of this post.)
This is a dense, deeply chocolaty cake that is absolutely over the top when you add the fudge frosting—a real chocoholic recipe. Sour cream and a whole cup of buttermilk in the batter make for a soft, spongy crumb that begs for a glass of milk. Try this recipe with a vanilla, mocha, or coffee frosting to tone down the rich chocolate flavors; but then again, why would you want to do that? Get the Chocolate Fudge Cake recipe.
If you like malted milk balls, you'll love our recipe for triple malt chocolate cake. Malted milk powder is easy to find at your local grocery store, normally in the baking aisle. That combined with vanilla malt frosting and a garnish of a whole cup of chopped-up malted milk balls makes this a malt-lover's dream. Use up any leftover malted milk powder in malted milkshakes to serve alongside a slice of this cake for an old-fashioned soda fountain experience you'll never forget. Get our Triple Malt Chocolate Cake recipe.
Check out our Valentine's Day giveaway on Instagram (three lucky winners will get lots of goodies from Hotel Chocolat)! And get more sweet recipes, tips, and tricks at our Valentine's Day headquarters, including great Valentine's Day gift ideas.
Godiva Chocolatier Birthday Cake Chocolate Truffle Flight, $15.83 on Amazon
Another way to get your chocolate + cake fix if you don't feel like baking.
Buy
Related Video: How to Make Triple Chocolate Coffee Cake
All featured products are curated independently by our editors. When you buy something through our retail links, we may receive a commission. For more great hand-picked products, check out the Chowhound Shop.
This post was originally published on January 7, 2015 and was updated with new images, links, and text on February 1, 2019.
Header image courtesy of Half Baked Harvest.
See more articles