All featured products are curated independently by our editors. When you buy something through our retail links, we may receive a commission.
Seeing as ranch dressing has been the number-one best-selling salad dressing in America since 1992, you've probably consumed it in some form within the last year or so. Whether you love it on everything from hot wings and chicken fingers to crudités and pizza—oh, and salad, of course—or profess not to understand the appeal, we think you should know how to make easy homemade ranch dressing, because it's way better than anything from a bottle. Also, National Ranch Dressing Day happens to be on March 10, so what better way to mark the occasion?
Ranch gets its signature tang from a buttermilk and mayonnaise blend, and its zest from garlic and herbs—and the most well-known brand of ranch dressing was also the first: Hidden Valley ranch was invented by plumber-turned-steakhouse-owner Steven Henson, who actually did live on a ranch (which lent its name to the eponymous dressing). He started gifting guests home-bottled ranch dressing in the mid-1950s, and eventually he and wife manufactured powdered ranch seasoning for their local markets and mail-order customers.
But things really kicked off in 1972, when Clorox bought Hidden Valley Ranch (the brand, not the actual homestead) for $8 million. Slate has a great history of the dressing's development and upward trajectory through the '80s and '90s, when it officially bumped Italian vinaigrette out of the #1 top salad dressing spot in America. Since then, it's kept pulling farther and farther ahead. There's no stopping it now. In fact, it may officially be out of control at this point.
But even if you'd happily stick a straw into the familiar green-capped bottle, we think you'll love our homemade ranch recipe too. Same goes if you normally shudder at the thought of the stuff; try our version and soon you may go from drizzling it on salad to dunking your tots in it. And maybe one day you'll have thoughts of filling up your own personal ranch dressing hose…because it's just that good.
You'll Need
2-cup Mason jar or other container with a tight-fitting lid
1 cup well-shaken buttermilk
1/4 cup mayonnaise
3 tablespoons sour cream
3 tablespoons finely chopped parsley
2 tablespoons finely chopped chives
4 teaspoons white wine vinegar or lemon juice
1 medium garlic clove, finely chopped
salt and freshly ground black pepper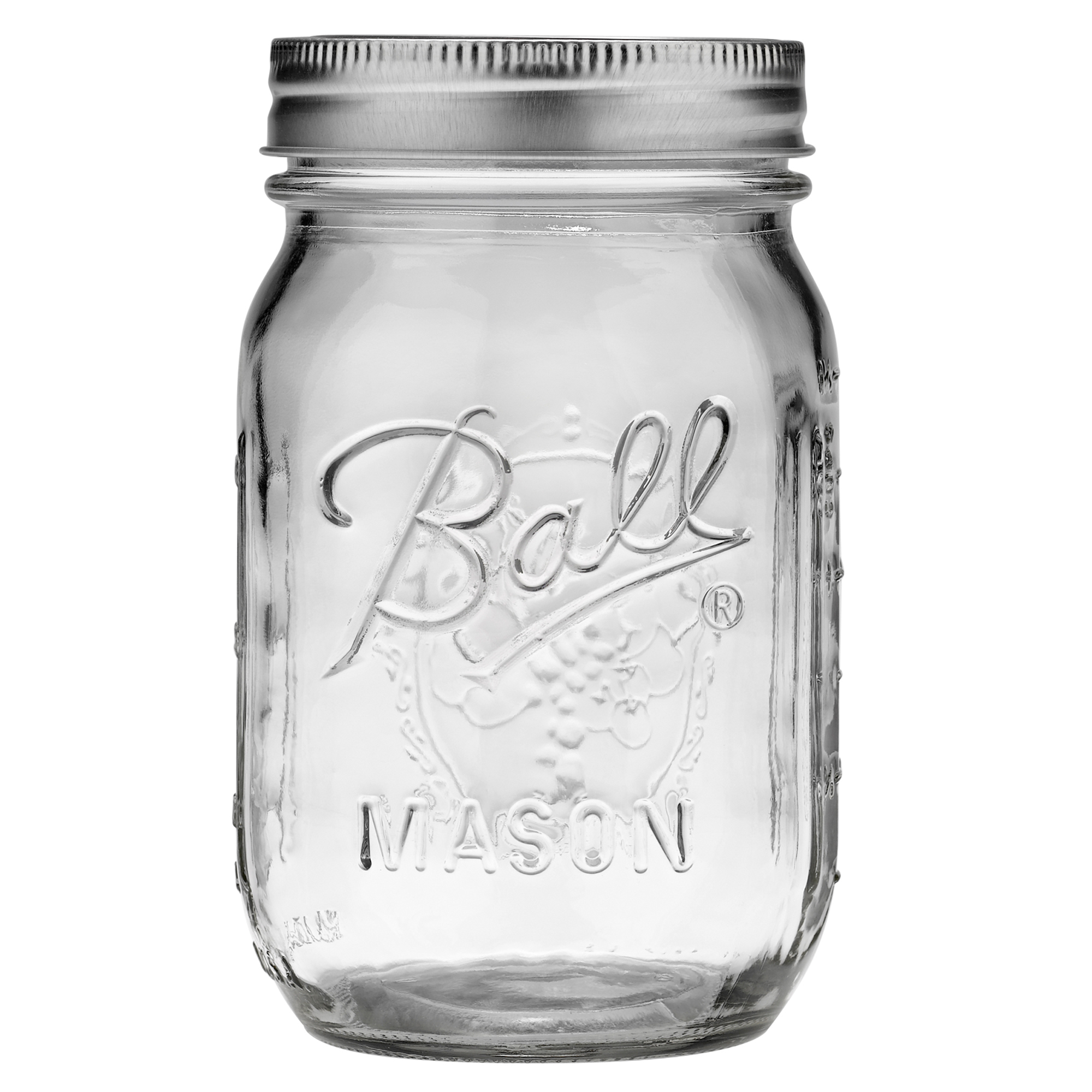 Ball Glass Mason Jars, 12 for $8.78 at Walmart
Don't bother whisking dressing (or vinaigrette); just shake it up and store it right in the jar.
Buy Now
How to Make Ranch Dressing
1. Put all of the measured ingredients into the jar. Season with salt and a generous amount of pepper to taste.

2. Tightly screw on the lid and shake. You don't have to go crazy here, just fairly vigorously shake the jar for about 10 seconds to evenly distribute and mix all the ingredients. (If you use the shake method for a vinaigrette, it might take a little more time and power since you'll need to emulsify oil and vinegar, but for ranch, that's not a concern.)

3. Store the jar in the fridge for at least an hour. This gives the flavors time to meld. Taste before using and add a little more salt or pepper if desired. Store leftovers in the fridge for three days.

How to Use Ranch Dressing
I mean, it's probably pretty obvious, and there's not much you can't dunk in it, but these are some of our personal favorite ways to use ranch.
Spicy food sometimes calls out for a calming ingredient to complement it, and with Buffalo wings, that's often blue cheese dressing—but sometimes that pungent cheese is too strong for delicate tastebuds. In those cases (or when you just want to switch things up), the choice is clear: go to ranch. You can also dip your celery and carrot sticks in the cool goodness. Get our Crispy Buffalo Wings recipe.
Skip the Rose Marie sauce in this recipe and use your freshly whipped-up ranch dressing as your dip. The homemade stuff, being vastly more refined and not so gloppy, goes swimmingly with char-grilled crustaceans, especially when they're coated in smoky spices such as paprika and pepper. Get our Smoky Grilled Shrimp recipe.
These oddballs of zucchini shavings are just screaming for a good dunking in creamy ranch dressing. They're basically just a whole lot of grated zucchini held together with flour and eggs, and they'll disappear as fast as you can make them. Skip the Parmesan cheese option and pass the ranch instead. Get our Zucchini Fritters recipe.
Oven-baked sweet potato chips require barely any oil and are still crispy, saving your fat for the creamy ranch dip that completes this snack. It's also great on most other vegetable chips. The hardest part of this recipe is slicing your Garnet sweet potatoes into 1/8-inch rounds. If you have a mandoline slicer, now is the time to get it out. Get our Sweet Potato Chips recipe.
Skip the ketchup, please. Even kids will dig dipping their healthy baked nuggets in cool herbed ranch dressing. Bonus: it's a really easy weeknight dinner. But if straight-up nuggets aren't adult enough for you, pile them up, chicken and waffles style, and mix the ranch with shredded cabbage for a complementary slaw instead of using it as a dip. (Equally good with our Baked Cracker-Crusted Chicken Fingers recipe.) Get our Baked Chicken Nuggets recipe.
Ranch on pizza remains a hallowed tradition to many, and anathema to others. I was personally unmoved by the combo until I recently tried Ranch PDX; they make Detroit-style pizzas and serve them with homemade ranch ("homemade" being the key term here) and the whole thing is fantastic. So it stands to reason if you make a homemade pizza and pair it with ranch from scratch, you'll strike similar culinary gold. Get our Four Cheese Pizza recipe.
This is a comforting, please-everyone kind of meal that is not playing around. Use our homemade ranch in the cheesy, creamy, tangy sauce to make it even better. Then curl up on the couch with your bowl and cue up Netflix, because this is hibernation food at its very best. Get the Cheesy Chicken Bacon Ranch Mac and Cheese recipe.
Ranch: An Ode to America's Beloved Sauce in 60 Mouth-Watering Recipes, $16.51 on Amazon
Hungry for more ways to use ranch? Abby Reisner's got you covered (figuratively, at least).
Buy Now
All featured products are curated independently by our editors. When you buy something through our retail links, we may receive a commission. For more great hand-picked products, check out the Chowhound Shop.
Header image courtesy of Shutterstock.
See more articles