All featured products are curated independently by our editors. When you buy something through our retail links, we may receive a commission.
As Chowhound's new executive editor, I'm still getting my bearings around here, but how happy was I to have to stumbled upon the gold mine that is our community's weekly menu planning thread.
It kicks off in earnest at the beginning of every month, and May is off to a strong start with so many celebrations (Mother's Day, baby and bridal showers, graduations) and meal plans. In the Northeast at least, this time also signifies our (much-anticipated!) return to the outdoors, with more picnics and outdoor grill-fests dotting our weekend calendars.
It's easy to fall into a rut with the weekly work/school grind, but with our generous community sharing their actual weekly cooking plans, it's hard to leave uninspired. From mojo chicken with rice and beans to shrimp toast with spicy broccoli slaw, I've already starting marking future meals that will help shake up my own household menu.
As for me? Here's what we've been eating at our house (two adults plus one child in N.Y.C.) this work week, as weekends usually consist of finishing off leftovers and going out.
Monday: Leftovers from taco night (barbacoa, cilantro rice, canned corn and beans, lettuce, tomatoes)
Tuesday: Homemade pizza (using my beloved Trader Joe's pizza dough) with peppers, red onions, mushrooms
Wednesday: Bolognese with red lentil pasta (I think I will go back to regular pasta)
Thursday: Out (me); family eats leftovers
Friday: Pan-fried salmon with mixed rice and sautéed greens
An edited sampling from our talented community below:
From Truman:
Cooking for 2 adults, 1 kid in the Boston 'burbs…
Wednesday: late baseball night so leftover chicken chili and/or mojo chicken with rice and beans from Sunday and Monday, respectively
Thursday: turkey burgers, green beans, and fries
Friday: probably pizza after baseball practice
Saturday: DH and I may have an early date night as DS has yet another birthday party in the early evening.
From saregama:
Friday: Out for Japanese izakaya food with a friend after a talk by a textile designer.
Saturday: Late lunch/early dinner of lemongrass-ginger chicken (thanks sallyt!) with steamed broccoli and coconut rice before the Tribeca film festival. Snacks after.
Sunday: Late lunch/early dinner with a friend's family for their Greek Easter celebration. Having trouble even thinking about food after four hours of eating (and coming home with leftovers)!
Monday: Egg curry using the last of the Xacuti gravy and boiled eggs from last week, with fennel salad and parathas.
Tuesday: Shrimp toast (Vietnamese Food Any Day) with spicy broccoli slaw (also from the book).
Wednesday: Likely out.
Thursday: Another round of lemongrass chicken (should have just made more the first time) with the rest of the slaw.
Friday: Likely out, otherwise soup – maybe the Ewpicurious coconut curry soup with leftover lemongrass chicken and vegetables.
Saturday: TBD, probably out.
Sunday: Hopefully the Kofta curry planned last week.
I've been on a bean and grain salad kick for lunches, Last week was various combinations of black beans, great northern beans, quinoa, and farro. Next week, more farro, barley, more black beans, and maybe black-eyed peas.
Vietnamese Food Any Day, $10.57 on Amazon
Buy Now
From dustchick:
For two adults in San Diego:
Sunday, Apr 28: Dutch baby pancake with chicken maple sausage.
Monday, Apr 29: Pseudo jambalaya – yellow rice, onions, peppers, spinach, chicken andouille with salad.
Tuesday, Apr 30: Pasta with red sauce, pancetta, spinach, shallots, and parmesan.
Wednesday, May 1: Leftovers at work before an evening outreach event.
Thursday, May 2: Soup made with purchased potstickers, spinach, carrots, and homemade chicken broth.
Friday, May 3: Leftovers before an evening outreach event.
Saturday, May 4: Traditional takeout.
From pistachio peas:
Barely cooking this week for 2 adults & 2 babies in Toronto.
Monday (tonight) – I have a work dinner. Husband will have frozen dumplings and the kids will have a meal I made for them yesterday.
Tuesday – Smitten Kitchen's spinach & chickpeas (using chickpeas I cooked while working from home today). I'll be getting home with just enough time to get this one the table.
Wednesday – I have a work dinner again. The family will be ordering pizza.
Thursday – We're going out for our anniversary!
Friday – Once again, I'll be getting home just in time finish this meal, which my husband will start prep on in the afternoon. Stir-fried mushrooms, peppers, & tofu (Veg Cooking for Everyone), rice.
Craft Wok Hand Hammered Carbon Steel Wok, $51.75 on Amazon
Buy Now
From valadelphia:
Cooking for two, Arlington, VA: The Asparagus fest continues!
Sunday: Indian takeout after a marathon gardening session
Monday-Tuesday: Asparagus and mushroom pasta with walnuts/mascarpone. Great with honey mushrooms, and I've got some new ones called "Chestnut Royale."
Wednesday-Thursday: Want to try the asparagus-ginger-cashew-lime stir fry from Anna Jones' newest book, but probably the easier sesame asparagus and tofu dish from Martha, as I need to make lunches, too.
Friday: Have some spot prawns in the freezer. Maybe this romesco.
Have some teff flour in the fridge and hoping to make wat and injera, need a rainy day!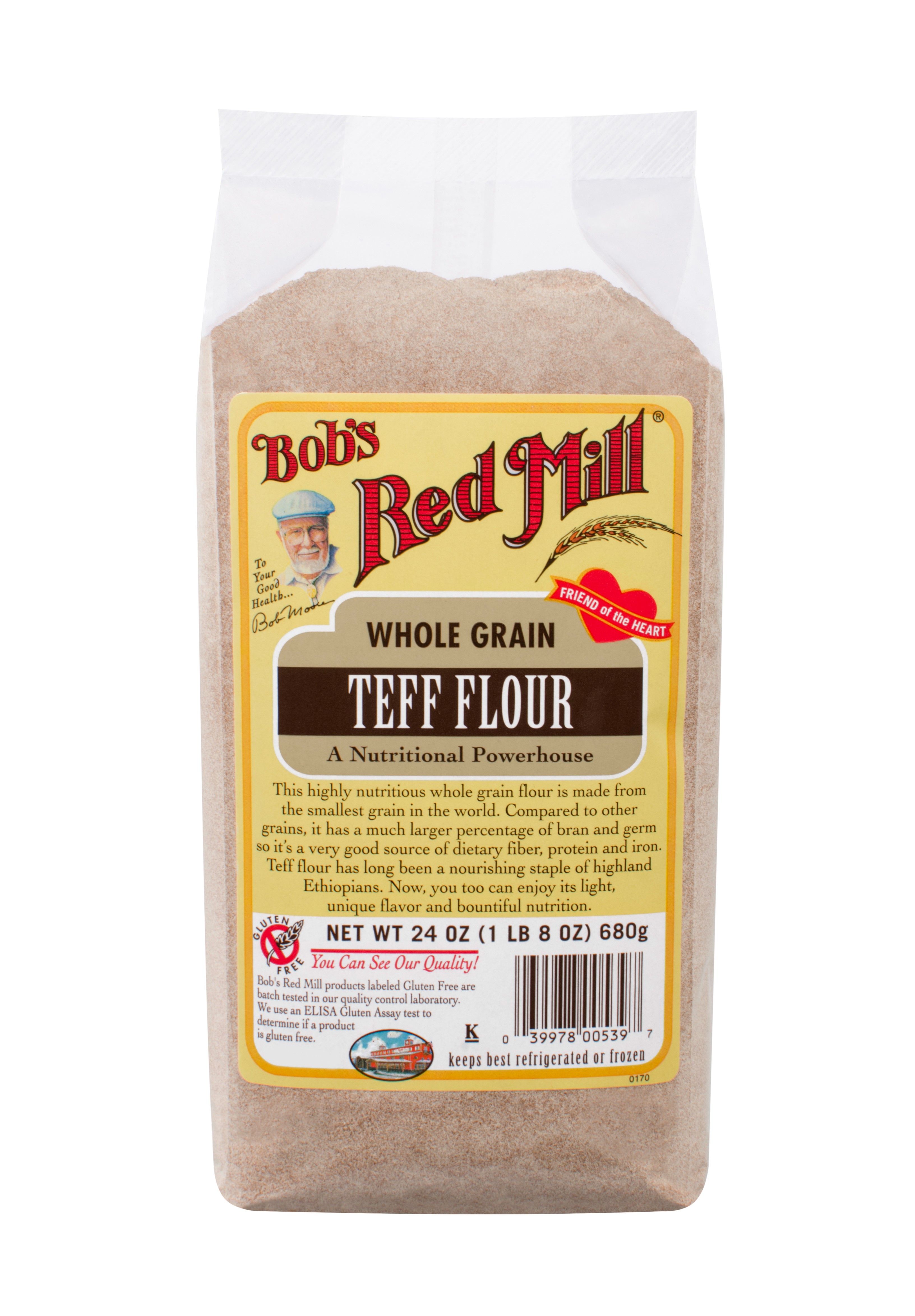 Bobs Red Mill Teff Flour, $7.38 at Walmart
Buy Now
From Autumn2:
Cooking for 2 adults and 2 kiddos in the cool and rainy Twin Cities of MN! Actuals and plans. . .
Friday: Skating show night 1: Big kiddo had her first microwave dinner (she thought it was super special), Mr Autumm took little kid to Arby's after a trip to a favorite but not close park and brought home a sandwich and fries for me to eat at 1045. It was awesome.
Saturday: Early cereal snack for kiddos before a 6 PM show (I had to be there at 530), then Mr Autumm made blue box for him and little kiddo. leftover ravioli and pesto for big kid after the show, fridge scrounge and drinks for me
Sunday: In-laws wanted to take us out for pizza after the final show. We suggested take out instead as I wasn't up for 2 overtired kiddos at a restaurant.
Monday: Italian beef sandwiches from the freezer, roasted asparagus
Tuesday: Tonight! Mr Autumm out with friends for a birthday dinner, fish sticks and tots
Wednesday: Thinking about fancy cheese night after Girl Scouts
Thursday: Girls night as Mr Autumm will be in Cleveland. Probably blue box
Friday: Skating night! My parents will be in town to visit and help out. Leaning towards take out pizza
Saturday: Pasta with red sauce, garlic bread, salad My parents will be here are well
Sunday: Mr Autumm gets home after bed time. Still TBD
From Foodforthefam:
Reporting actuals and the plan going forward. Cooking for two kids and two adults in SF.
Friday – Take-out pizza
Saturday – I cannot remember – apparently three days is too long ago
Sunday – Grilled burgers, fingerling potatoes and green salad
Monday – Za'atar chicken with rice and yogurt sauce (Melissa Clark's Dinner)
Tuesday – Burritos
Wednesday – Burritos
Thursday – Fish, probably from COTM, which I got from the library today
Friday – Pizza
From Westminstress:
Two adults, two kids in Brooklyn.
Sunday: Ravioli w marcella sauce, supper spinach
Monday: Salt and pepper pork chops, IP polenta, asparagus (first of the season! used my favorite prep from Verdura)
Tuesday: Emergency fridge scrounge produced: eggs, toast (avocado and buttered), leftover pancakes, sauteed collard greens, cheese
Wednesday (tonight): Scouts night. no idea what i will make, but with half an avocado, another bunch of spinach and some smoked tofu in the fridge, I am thinking some kind of grain bowl, maybe with a miso dressing.
Thursday: Uh…. (yeah, i know it's supposed to be a weekly planning thread. i am having trouble with the "planning" part lately. maybe something easy from the COTM?)
Friday: Pizza
Be sure to head over to the still-active thread and chime in with your own plans!
All featured products are curated independently by our editors. When you buy something through our retail links, we may receive a commission. For more great hand-picked products, check out the Chowhound Shop.
See more articles