All featured products are curated independently by our editors. When you buy something through our retail links, we may receive a commission.
Along with cards, chocolates, and nice meals out, flowers are a perennial Mother's Day tradition. Whether you pick a bunch of tulips from your own yard, order a beautiful bouquet from a florist ahead of time, or swipe the last bunch of plastic-shrouded daisies from a supermarket shelf on the way to visit mom, she'll be thrilled to get blooms of any kind, for any reason—but it's always a little sad when they inevitably start to wilt. The solution? Make a bunch of edible flowers for Mother's Day. They won't last long either, but it'll be much more fun to eat them than to watch them wither until they get tossed in the trash. And there are lots of different and surprisingly easy ways to do it!
DIY Edible Bouquets
The concept of bouquets you can eat was really capitalized on by Edible Arrangements—and sure, it's easy to just place an order and call Mother's Day done, but if you're strapped for cash, really into DIY, and/or know that your mom or mother figure would appreciate anything hand-made that much more, you can craft your own.
This one requires a certain amount of skill, but if you know how to bake sugar cookies, have flower shaped cookie cutters, royal icing, something to pipe it with (even a zip-top plastic bag works), and a reasonably steady hand, you can pull it off! If you want to give it a go, see some tips on using royal icing here.
For something a little simpler, look to cake pops—if you can smash cake and roll it into balls, you've got this in the bag. Follow any cake pop recipe that sounds good, and then coat them in whatever color candy melts you want; yellow makes perfect sense, and plain dark chocolate works too, but if your mom is into more abstract art, pick a wilder palette. The same goes for the fondant flower petals you mold around the base of the cake pops—just knead a little gel food coloring into the fondant to tint it any shade you like. Get the Spring Flower Cake Pops recipe.
If that still seems too complicated, never fear—simply use flower-printed mini paper cupcake liners to cradle the plain cake pops, as shown here, or stand them on their heads and use folded cupcake liners to decorate the sticks:
See how to do it here.
Jubilee Sweet Arts Tulip Cupcake Cups, $16.94 on Amazon
Flower petal paper cups for baking, and other arts and crafts.
Buy Now
If baked good aren't your thing (or your mom's), make your own edible fruit bouquet, which also makes a perfect brunch centerpiece. Skewers and at least one flower-shaped cookie cutter are the only special tools you'll need (and if you don't have the latter, you can try free-handing it with a sharp paring knife). Floral foam can anchor the skewers, but if you have a vase or other container that tapers to a narrow enough bottom, you may not need the extra help. To add another edible element, you can even plant the skewers in the cut side of a halved watermelon if the bottom sits flat on the table. Get the DIY Fruit Bouquet tutorial.
Because why should fruit have all the fun? You can use the same principles (and tools) to make edible veggie bouquets that are just as beautiful and delicious. Choose one of our dip recipes to go alongside, and feel free to make this for every summer barbecue you host too (because why not impress lots of other people in addition to your mom?). Get the Veggie Bouquet tutorial.
Wilton Mini Flower Cookie Cutters, $24.75 on Amazon
Cut flowers out of fruit, vegetables, or, you know...cookie dough.
Buy Now
Edible Flower Decorations
If you want a more free-form look (and/or something that's easier to transport), there are lots of ways to pipe buttercream frosting into flowers, but even "easy" methods can be a little tricky. So here are three actually super-simple but still lovely ways to make edible blooms for all your baked goods.
How brilliant is this?! Thin slices of brightly colored rainbow Twizzlers can be arranged on any frosted surface to make striking flowers that look almost like cross stitch patterns. This is a good one to get kids involved with, too (maybe not the cutting part, but the arranging is easy enough for little hands). Get the Twizzler Flower Cake recipe.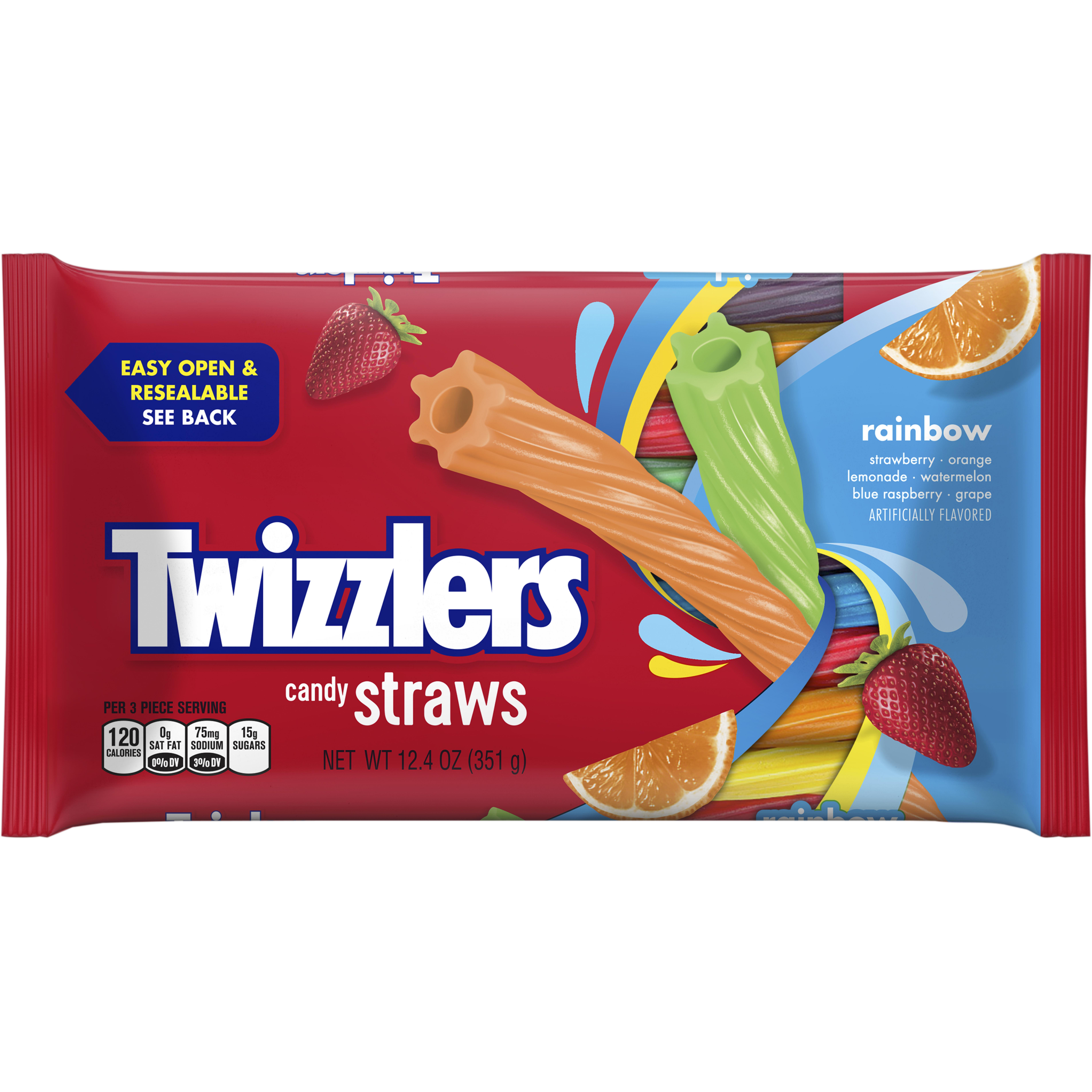 Rainbow Twizzlers, $1.98 at Walmart
Who knew they made such cool flower decorations?
Buy Now
Thin slices of pineapple are baked in a low oven until they're dehydrated, then while still flexible, are gently molded over a muffin pan or egg carton, for stunning edible flowers that you can use on anything, from cupcakes to ice cream (or pineapple-rum sorbet…but even store-bought coconut gelato would work). Get the Dried Pineapple Flowers recipe.
If mom is more of a chocolate candy person, pastel M&Ms make perfectly pretty flowers you can stick on any iced or frosted surface, whether you're making (or buying…) brownies or an ice cream cake. You don't even need instructions for this one, but if you want to make the above cookies in particular, get the Springtime Flower Cookie Bites recipe.
Actual Edible Flowers
Moving on from things that look like blossoms, there are plenty of actual flowers that are edible, as long as you make sure to buy organic, pesticide-free, totally untreated specimens. Nasturtiums, violets, marigolds, pansies, roses, and lavender are all edible, and can go sweet or savory.
The easiest and perhaps most beautiful way to use edible flowers is to delicately toss a riot of them with a fresh spring salad of equally soft greens. Just be sure to be gentle, and to dress everything at the very last minute. Get the Edible Flower Spring Salad recipe.
You can also use fresh, unadorned flowers as a garnish on cakes, or even freeze them into flower popsicles, but a classic move when it comes to sweets is to use frosted or candied flower petals, like in these mini watercolor pavlovas. Use the same process to candy rose petals if your mom tends to think pink, and use any kind of candied flowers to decorate virtually any dessert you want, from simple layer cakes to delicate white chocolate mousse and pudding. Get the Candied Pansy Mini Pavlovas recipe.
Whatever option you pick—easy or elaborate, precious or pop art—your mom will be touched to receive flowers, and if you made them, all the better!
All featured products are curated independently by our editors. When you buy something through our retail links, we may receive a commission. For more great hand-picked products, check out the Chowhound Shop.
Header image courtesy of Shutterstock.
See more articles