All featured products are curated independently by our editors. When you buy something through our retail links, we may receive a commission.
At Doughnut Dolly in Oakland, California, owner Hannah Hoffman filled airy, yeast-raised doughnuts with a variety of local jams and house-made custards, including this fantastic bourbon-flavored pastry cream. Sadly, Doughnut Dolly closed up shop in 2017, but you can still make this indulgent doughnut at home!
BOURBON CREAM DOUGHNUTS
By Hannah Hoffman, Doughnut Dolly
Difficulty: Medium | Time: 45 minutes | Makes: About 2 ½ cups
A cornstarch-thickened custard that makes a delicious filling for doughnuts and other pastries. I like to use a good-quality bourbon with a complex sweetness, such as Bulleit. You'll need an immersion blender for this recipe.
INGREDIENTS
• 1 ½ cups whole milk
• ½ cup heavy cream
• 2 cups bourbon
• 1 whole vanilla bean
• 6 tablespoons sugar
• ¼ cup cornstarch
• ½ teaspoon kosher salt
• 6 egg yolks
• 2 whole eggs
INSTRUCTIONS
1. Combine milk and heavy cream in a small, heavy saucepan over medium heat and scald (i.e., heat just under the boiling point). Remove from flame and set aside.
2. Pour 1 ½ cups of the bourbon into a small saucepan and place over medium heat. Bring it carefully to the boil—you want to avoid tipping the pan and igniting the alcohol. Simmer gently, until the bourbon is reduced by two-thirds its original volume.
3. Meanwhile, split the vanilla bean lengthwise and use a small knife to scrape out the seeds into a medium heat-proof bowl. Toss the scraped halves into the bowl, along with the sugar, cornstarch, and salt.
4. In a medium saucepan with a heavy bottom, whisk together the yolks and whole eggs until combined. Add the dry ingredients and whisk to combine. Whisking the entire time, add a ladle of the hot milk mixture to the eggs to warm them. Slowly pour in the remainder of the milk, switching from the whisk to a rubber spatula or wooden spoon to stir.
5. Stir constantly over medium heat until the custard mixture is thickened and reaches a temperature of 170 degrees Fahrenheit. The custard should be thickened, with no lingering taste of raw cornstarch. (If you can still taste the starch, keep the custard on the heat and stir until there is a very slight boil, being careful not to scorch it. Don't worry if the mixture becomes very thick.)
6. Take the pan off the heat and cool for about 5 minutes. The custard will continue to thicken as it sits. Pass through a medium-fine strainer. Add the bourbon reduction and the remaining ½ cup of bourbon and blend with an immersion blender to combine (be careful: Too much blending will cause the cream to be too thin). Use at once, or transfer to an airtight container and keep in the refrigerator for up to a week.
Bulleit Bourbon on Drizly
Price and availability varies.
Buy Now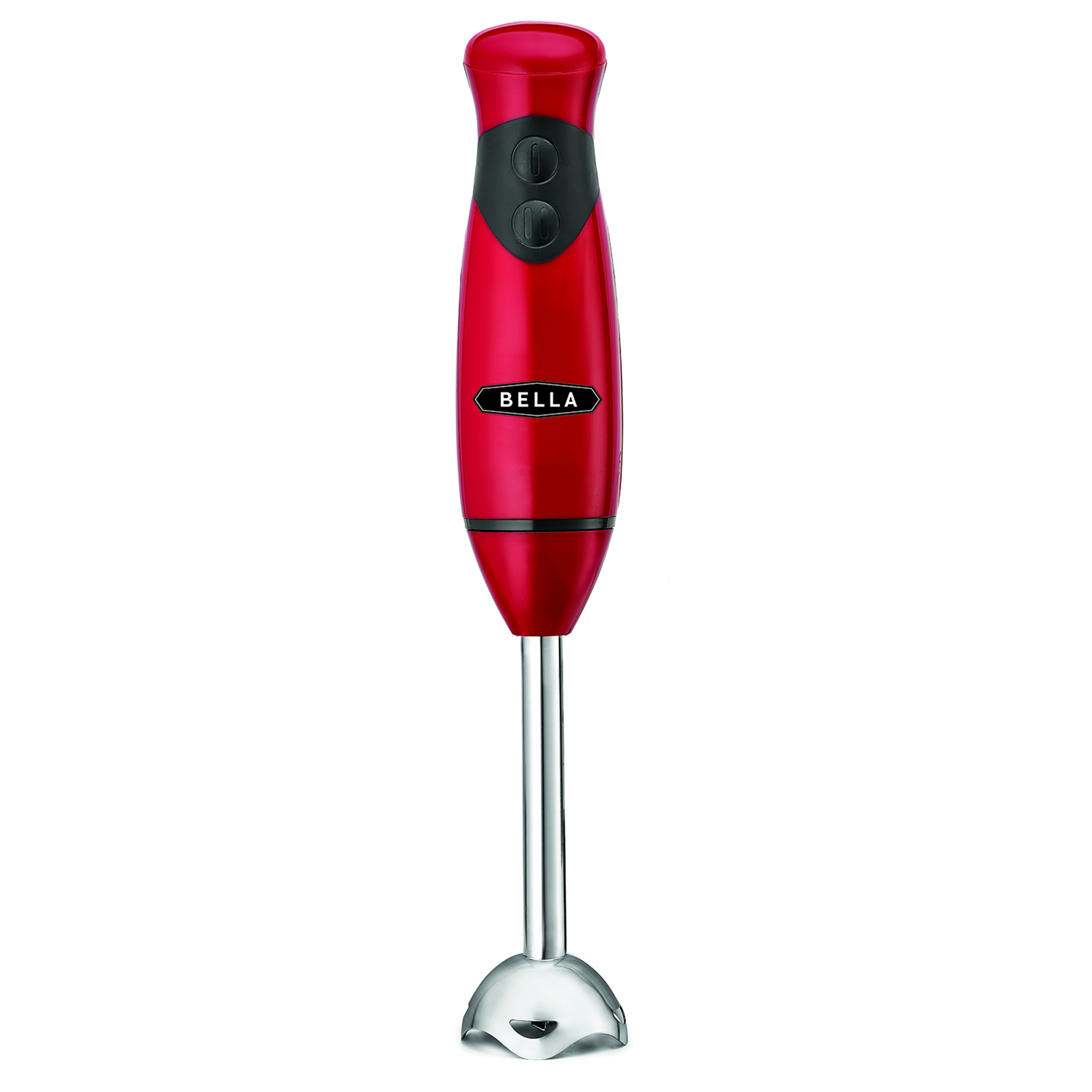 BELLA Handheld Immersion Blender, $16.92 at Walmart
Good reviews and a great price.
Buy Now
See more articles