In honor of Mardi Gras, Chowhound turned three classic New Orleans cocktails into elegant jelly shots. (If you can call jelly shots elegant. These, you definitely can.) They look pretty: Instead of the traditional paper cups, they're made in baking pans and cut into cubes to reveal the layering. And they're balanced and not too sweet, just the way a proper cocktail should be mixed.
If you prefer your jelly shots quick and trashy, allow native New Orleanian Poppy Tooker to show you how they're done:
But for those who believe frat party-style Jell-O shots are best left behind them, keep scrolling.
And for the curious—or cautious—we've also calculated how many jelly shots it would take to equal the alcohol in one cocktail…so you can plan (and consume) accordingly! These are just the thing for a Mardi Gras party, whether you serve them as an alternative to traditional drinks or a boozy Mardi Gras dessert, but be sure to keep them out of reach of kids.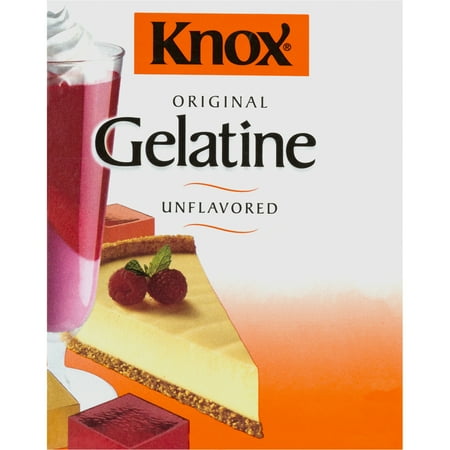 Knox Original Unflavored Gelatin, $1.98 at Walmart
Each of our recipes relies on unflavored gelatin for jiggle that doesn't interfere with their sophisticated flavors.
Try It
6 jelly shots = 1 Hurricane Cocktail
Dark rum and high-quality maraschino cherries star in these little beauties, which also benefit from grenadine and passion fruit juice. Get our Hurricane Jelly Shots recipe.
Luxardo Gourmet Maraschino Cherries, 2 jars for $34.57 on Amazon
These dark, lush Italian imports are a far cry from the neon-red maraschino cherries you know from well drinks.
Try It
8 to 9 jelly shots = 1 Ramos Gin Fizz Cocktail
A base of whipped cream, citrus juices, gelatin, and gin is gilded with a top layer bright with orange blossom water, orange zest, and club soda. Couldn't hurt to add a little gold leaf if you're feeling extra-fancy. Get our Ramos Gin Fizz Jelly Shots recipe.
Cortas Orange Blossom Water, $8.49 on Amazon
Add fragrant orange blossom water to all sorts of drinks, desserts, and savory dishes.
Try It
5 jelly shots = 1 Sazerac Cocktail
This rye- and lemon-infused jelly shot is brushed with bitters and absinthe and sprinkled with lemon sugar for a little sparkle. Get our Sazerac Jelly Shots recipe.
Classic Bitters Variety Pack, 3 for $30.99 on Amazon
Get a trio of classic bitters, two of which (Angostura and Peychaud's) are called for in this recipe alone.
Try It
Let the good times roll—and check out all of our Mardi Gras recipes to help them along.
All featured products are curated independently by our editors. When you buy something through our retail links, we may receive a commission. For more great hand-picked products, check out the Chowhound Shop.
See more articles